Oxford University professor appeals over stolen CBE medal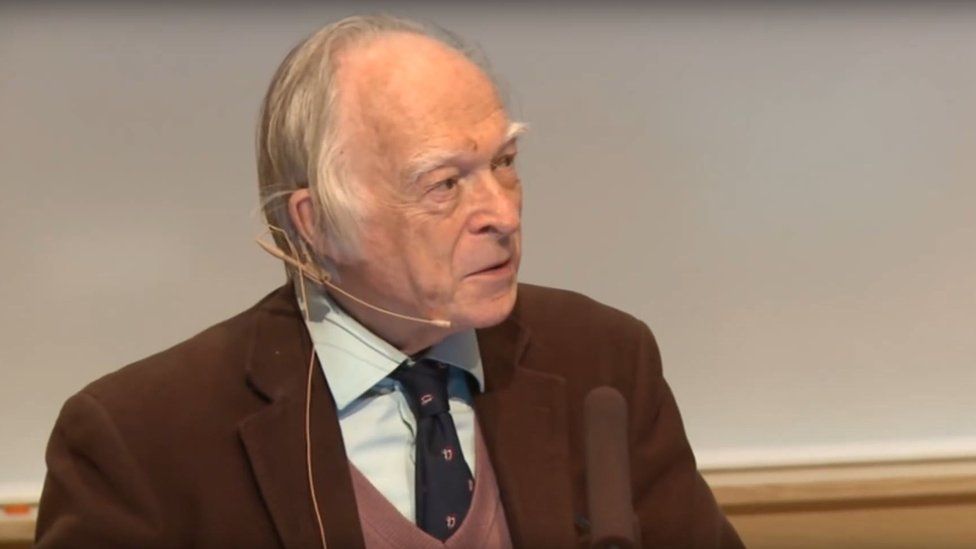 An Oxford University biology professor has asked burglars to return his CBE medal after it was stolen.
Prof Denis Noble, 80, from Oxford, said thieves broke into his home on Tuesday night while he was travelling back from lecturing in Germany.
They took the CBE medal and ribbon, which he received from the Queen in the 1998 Birthday Honour's List, as well as family jewellery.
He said it was awarded in recognition of his contribution to science.
Prof Noble is emeritus professor of cardiovascular physiology at Oxford University and developed the first mathematical model of cardiac cells in 1960.
He said he hoped whoever took the medal would feel guilty and "just send it to Balliol College, it will get to me".
Prof Noble added: "Part of me thinks, well, but the honour is still there, it's just a piece of metal.
"But why take it? It won't sell for very much, they'd do better just returning it.
"It was for services to science in 1998, and I felt very, very pleased for that because it was a citation for science in general.
"Largely because I had discussed with the governments of the day, with ministers, and with the media, what the value of science is, why we do it, what the reward to society is, all of those things."
Related Internet Links
The BBC is not responsible for the content of external sites.