Pitt Rivers Museum tries to identify 'lava bubble'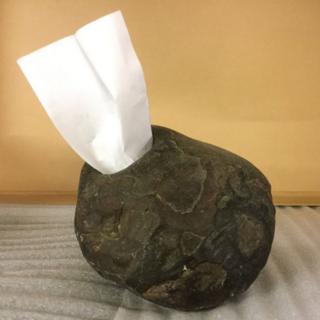 A museum is trying to trace the origin of a mystery rock bearing a note from a staff member that suggests it could be a "lava bubble".
The Pitt Rivers Museum in Oxford has more than 500,000 objects that have been donated by explorers and anthropologists since it was founded in 1884.
The note, written in the 1990s, reads: "I think this is a lava bubble - Bob."
The museum tweeted: "Is Bob right? Any lava bubble experts out there?"
A spokeswoman said Bob worked at the museum until the 1990s so the stone and its note have been sitting on a shelf at least since then.
She added: "We don't actually know what that object was used for and it is sitting in the Pitt Rivers stores."
General Augustus Pitt-Rivers donated 18,000 objects to the museum that he amassed during his military career in the 1860s and 70s.
Andrew Hughes, a project director at the museum, said: "The problem with the object is that any original labels have been lost, making it difficult to match up with our accession register and our collections database.
"Usually this isn't a problem and our collections staff will use other information to link objects to our records, but this object is proving more difficult to identify.
"It might be a 'lava bubble' or it might not, but we don't have any records using that term on our database."
On Twitter, Tina Beck asked: "Could it be a manganese nodule from the seabed?"
Jen Clemts added: "The hole could be a vesicle (air bubble), & the 'patches' could be amygdales (i.e. filled in vesicles). Hard to tell from the picture!"