Five things in Oxfordshire
Here are five stories from Oxfordshire which people have been clicking on this week.
1) Wallaby spotted on the loose in Henley
This is not a late April Fool's story, a wallaby was seen in south Oxfordshire this week.
It was sighted in Shepherd's Green, a village near Henley-on-Thames, by a binman on a collection round.
"A crewman managed to get one picture before the animal bounded off into some bushes," a spokesperson from the waste company Biffa said.
Meanwhile, on our Facebook page, we're told this is not a common occurrence...
2) 'Fastest shed' arrives at John O'Groats
After six-day tour of Britain a shed on wheels reached John O'Groats on Tuesday.
The converted Volkswagen Passat is owned by Kevin Nicks, a 52-year-old gardener from Great Rollright, Oxfordshire.
The car, which has been dubbed "the world's fastest shed" was transformed in 2015 by Mr Nicks, who said it was faultless on its trip from Land's End.
3) Oxford scientists print human tissue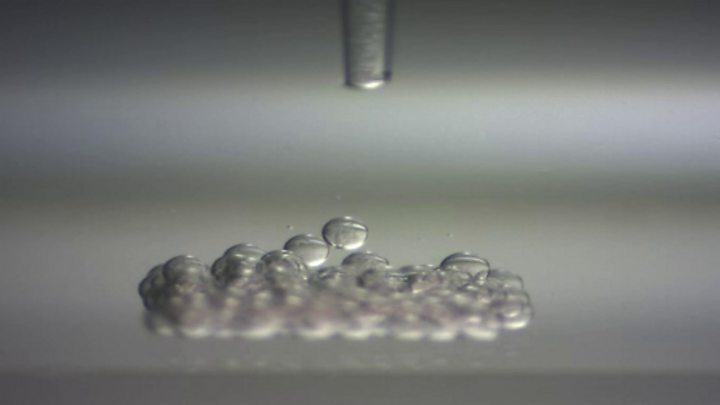 Human tissue has been made using 3D printers by researchers at the University of Oxford.
It is hoped the technology could mean the end of animal testing and bring scientists close to printing entire human organs.
4) Carroll's Alice photos to go on display
Photographs of Alice Liddell, the girl who inspired Alice's Adventures in Wonderland will be going on display.
They were taken by the book's author Lewis Carroll, who befriended Alice while she was a girl and he was an academic at Christ Church college in Oxford.
The pictures will be shown in the National Portrait Gallery exhibition Victorian Giants: The Birth of Art Photography.
5) Royal Mail's new Oxfordshire-built vans
Nine fully electric vans built by Oxfordshire-based carmaker Arrival are being trialled by Royal Mail.
They have ranges of up to 100 miles and will distribute post from the central London depot.
Once trialled the new vans will enter service in December.