Chemicals leak into River Windrush from Witney factory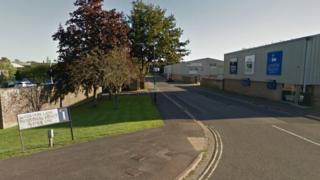 People have been warned to stay out of the River Windrush after a chemical leak.
Firefighters were called to Avenue One in Witney at about 00:30 BST after chemicals were seen in a stream.
The leak was coming from a factory on the road and has been contained, fire crews said.
The Environment Agency said the River Windrush may be discoloured as a result and said people should not enter it.
It will be tested over the next few days to ensure the pollution has been stopped, a spokesperson added.
Thames Water said it had stopped taking water from the River Windrush into nearby Farmoor Reservoir as a precaution.