'Brutal' new Thames Valley Police rotas causing stress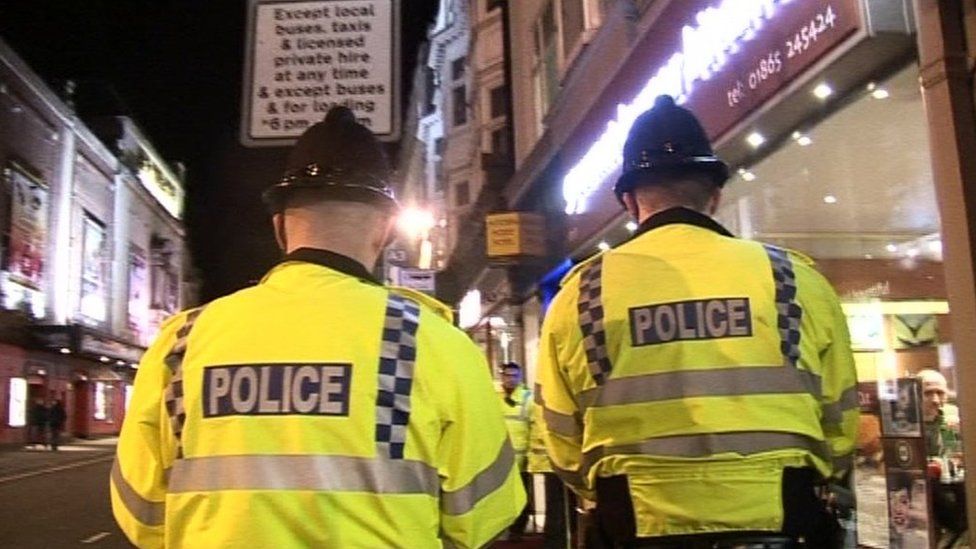 Changes to Thames Valley Police officers' rotas have caused higher levels of stress, a survey has found.
TVP Federation carried out the survey after a new system was introduced, and 76% of the 1,172 officers who completed it said their work/life balance had deteriorated.
One said the new shift patterns were "brutal" and his family had described him as a "walking zombie".
The force said it "absolutely acknowledged" a rise in stress levels.
The new model has seen officers in frontline teams moved to investigation hubs.
The feedback says changes have resulted in high workloads, long hours, large amounts of overtime and less time between shifts.
Federation chairman Craig O'Leary said officers were "struggling to keep their heads above water".
He added: "They don't want the overtime, they want to see their families. They want to feel like they're well rested.
"I have very real concerns for our members. For their health, their wellbeing and their families."
What else did the survey find?
65% of officers said their workload had increased
85% said they had not seen any improvement in the service for communities
Two thirds said they were more likely to leave
Two thirds described their mental state as "fair or poor"
A recently retired member of Thames Valley Police told BBC South Today: "The shift pattern we work now is incredibly hard, described by myself and colleagues as brutal.
"There is no social life, my family describe me as a walking zombie when I'm not at work, and even at work the cumulative effect of that sort of fatigue is constant brain fog."
Assistant Chief Constable Nikki Ross described it as the "most significant change, in terms of scale, that the force has delivered in recent years".
She added: "There is a period of adjustment for the organisation and for individuals and we do not take this lightly.
"We absolutely acknowledge that there has been a rise in stress levels on the frontline and are continuing to ensure that appropriate support is available, at the same time as analysing the sources of this pressure to enable us to take appropriate action."
Related Internet Links
The BBC is not responsible for the content of external sites.