Thames Valley Police sergeant sacked for punching man in custody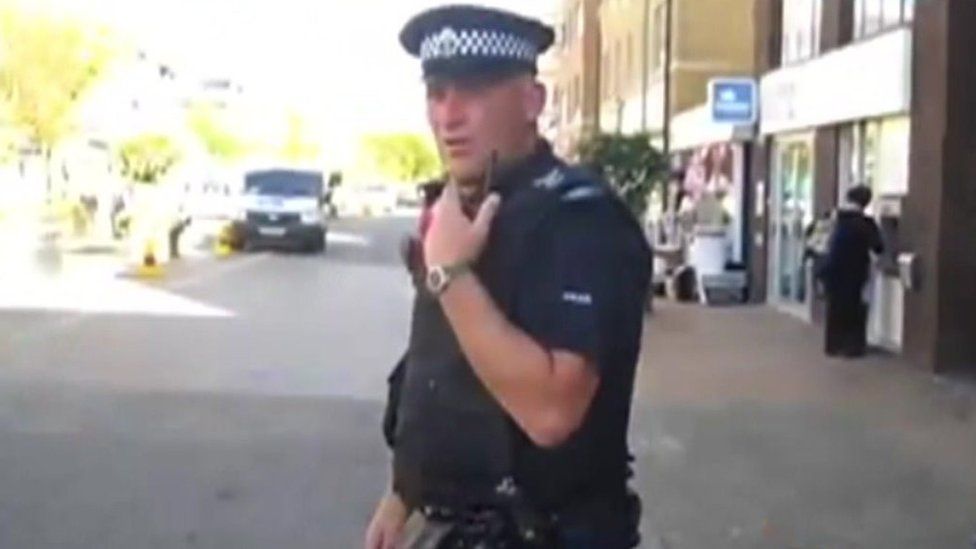 A police sergeant who repeatedly punched a man in custody in the head has been sacked.
Thames Valley Police officer Colin Travi was found to have breached the standards of professional behaviour at a misconduct hearing in Kidlington.
A panel heard that the attack took place in Abingdon police station's custody suite on 18 August 2016.
Mr Travi was found to have used "excessive and unnecessary force" when the man became agitated.
The panel heard the man had been arrested on suspicion of burglary and driving offences.
As he had a history of self harm, the detainee was placed on watch with the cell door left open and two officers stationed outside. Several hours later, officers reported the man had become increasingly agitated.
CCTV seen by the panel showed Mr Travi, who was the custody sergeant, enter the cell. After a brief conversation a struggle broke out and he and his colleagues attempted to restrain the man.
The man was then punched in the head four times.
Following the conclusion of the hearing on Wednesday, Deputy Chief Constable of Thames Valley Police, John Campbell, said: "We expect the highest of standards from all of our officers and are committed to investigating any behaviour which does not adhere to those set within Thames Valley Police.
"On this occasion Sgt Travi's actions fell short of those standards and he has been dismissed."
Related Internet Links
The BBC is not responsible for the content of external sites.