Home Office urged to grant Syrian musician visa for festival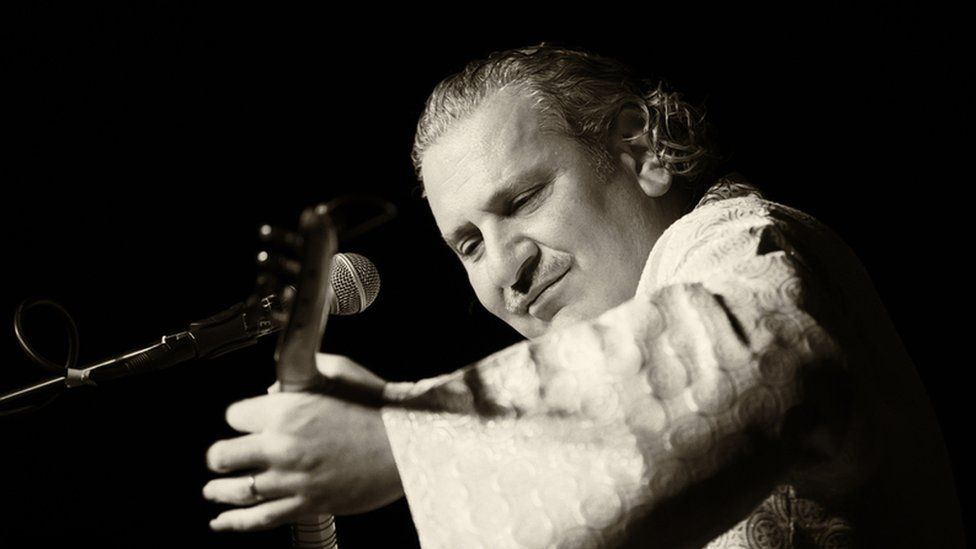 A renowned Syrian folk musician has been refused a five-day visa to play at a UK festival because he lacks "special skills", its organisers say.
Ibrahim Keivo was due to play at the Oxford Chamber Music Festival in October, but the Home Office has declined his application.
A petition calling on officials to let Mr Keivo perform has received 1,729 signatures.
Writer Philip Pullman has called the decision "a disgrace".
Mr Keivo is a refugee who was granted asylum in Germany two years ago.
He plays Syrian folk songs on a stringed instrument called an oud, and was due to participate in an educational programme for young people.
But in a statement, the Home Office said applicant's sponsors "must demonstrate that the role could not have been filled by someone already resident in the UK".
"Where no evidence is provided - such as written support from an appropriate industry body - the application will be refused."
Mr Keivo said he was "devastated" by the rejection and added: "It's the first time that I wasn't granted a visa and I've been touring throughout Europe since 2002.
"I have no intentions to stay in Britain. All I want is to present my music in this beautiful country."
Festival artistic director Priya Mitchell said the Home Office's reason for not granting a visa was "feeble".
She said: "Being forced to leave his home and losing everything was hard enough. To be refused the opportunity to share his art with us all is simply cruel.
"I have never had to cancel an invitation on the grounds that a musician is not welcome in the UK."
Related Internet Links
The BBC is not responsible for the content of external sites.