University of Oxford displays new diverse portraits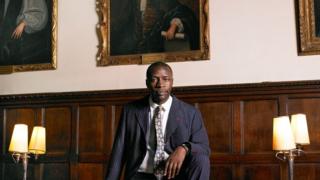 Portraits to celebrate the diversity of ex-students and staff at the University of Oxford have gone on display.
They are part of the Diversifying Portraiture project which aims to broaden the range of people shown on the university's walls.
The university has been criticised for a lack of social and racial diversity among its students and academics.
Journalist Reeta Chakrabarti and director Ken Loach were among those chosen for the pictures.
Data obtained recently by MP David Lammy showed admissions are dominated by the top two social classes, and across the university 40% of students come from independent schools.
Following that, advocate and pro-vice-chancellor for equality and diversity, Dr Rebecca Surender, said it was hugely important for students to "feel inspired by people they can relate to."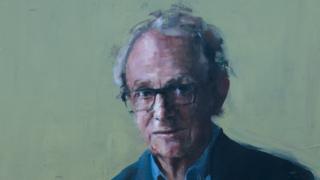 Paintings of former students are a common feature on the walls around the university, in particular college dining halls.
Once the exhibition finishes the new portraits will be hung in the examination schools, one of the university's most prominent public spaces.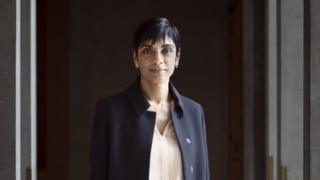 Speaking when the project was launched earlier this year, Ms Chakrabarti said she hoped it would show "Oxford is open to everyone".
She said there were not many people from her background when she studied at Exeter College, but she still loved her time at the university.
The BBC journalist hoped it would help encourage an "ever more diverse range of people" to study at Oxford.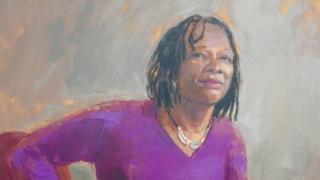 Prof Patricia Daley - who sat for a portrait by Binny Mathews - said being painted was a "wonderful experience" and made her think about the way "our physical features are perceived by others".
Disability rights campaigner, Dr Marie Tidball, was painted by Clementine St John Webster. She said it was "wonderful" for the importance of teaching and research about disability in academia to be recognised.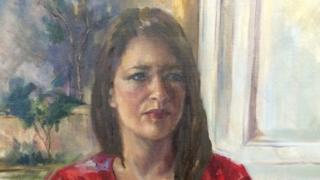 The portraits are being shown at the Weston Library in Oxford until 7 January 2018.