Missing ex-Uefa boss found safe in Switzerland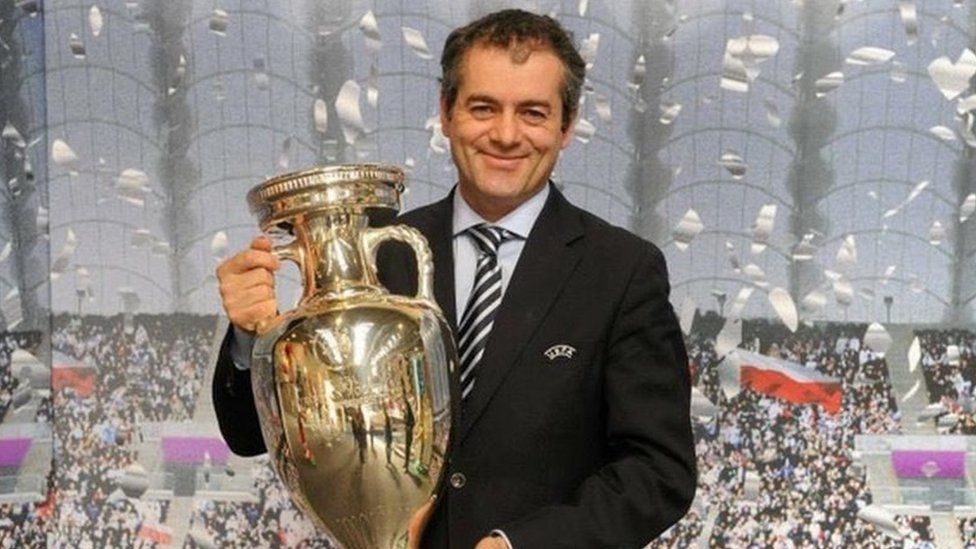 A former Uefa executive, who was missing for two months, has been found safe in Switzerland.
Bernard Ross, 51, who was a director of TV at the football body, left Oxford on 18 October and told his wife he was travelling to London to see his sister.
He went to the south of France instead and earlier this month there was a possible sighting in Nyon, Switzerland.
Thames Valley Police said he was found earlier in Chene-Bourg just outside Geneva.
The married father of four has bipolar disorder but his wife said it was the first time he had ever disappeared in this way.
His wife, Jacinta Evans said he lost his job with the organisation last year and was diagnosed with bipolar disorder in January before spending six months in hospital.
She has previously accused Uefa of failing to recognise his illness and said that had made his condition worse.
But Uefa has said "any suggestion or of misconduct or maltreatment of Mr Ross on the part of Uefa would be wholly untrue".
Related Internet Links
The BBC is not responsible for the content of external sites.