Police officers investigated over Oxford student's custody death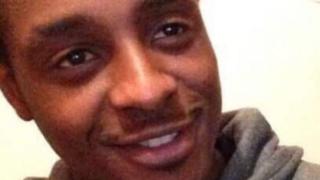 Four police officers are being investigated over failing to seek medical help for an arrested Oxford law student who later died in custody.
The police watchdog said Nuno Cardoso was "restrained" during his arrest on suspicion of assault on 24 November.
The 25-year-old, a law student at Oxford's Ruskin College, then suffered a "medical episode" after being put in the back of a police van.
Officers administered CPR but Mr Cardoso later died in hospital.
The Independent Police Complaints Commission (IPCC) has now issued notices to four officers confirming their conduct is under investigation and they may face misconduct proceedings.
A spokesman said the IPCC was looking into whether the decision to transport him to custody rather than seek medical assistance at that point was appropriate.
Body-worn video footage of Mr Cardoso's arrest and the medical assistance he received has been downloaded for analysis, he added.
IPCC Associate Commissioner Guido Liguori said anyone with information about what happened should contact the watchdog.
He added: "The investigation, which is in its very early stages, will look at the full circumstances surrounding this incident."
A post-mortem examination was carried out on 5 December, but the IPCC said it proved inconclusive and further tests would be carried out.
A group named Ruskin Students Stand Up to Racism has previously encouraged Thames Valley Police to be as "open as possible".
The group said its members "do not imply any wrongdoing has occurred" but added it was important to break down any mistrust that "may unwittingly occur".
A Go Fund Me crowdfunding page has been set up to raise money for Mr Cardoso's family.