Five things in Oxfordshire
Here are five stories from Oxfordshire which people have been clicking on this week.
1) Oxford's Headington Shark could become a protected site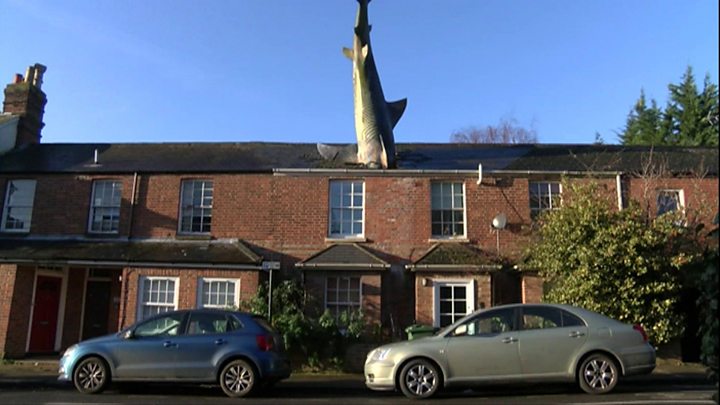 The authority which tried to have the Headington Shark removed is to be asked to recognise its importance.
The fibreglass artwork was installed at 2 New High Street, Oxford, in 1986 by the property's owner and BBC Radio Oxford presenter Bill Heine.
He successfully fought to keep the controversial shark sculpture after Oxford City Council tried to remove it during the late 1980s.
2) Oxford historians object to empire project
Up to 60 Oxford University academics have signed a letter in opposition to "the agenda" of a project assessing the ethics of empire.
The programme is led by Prof Nigel Biggar, who claimed in a recent article in The Times there were aspects of empire Britain can be proud of.
In a letter, published in The Conversation, the academics expressed their "firm rejection" of his views.
Prof Biggar said none of the academics had raised their concerns in person.
3) Fishery faces action over 'no Polish' sign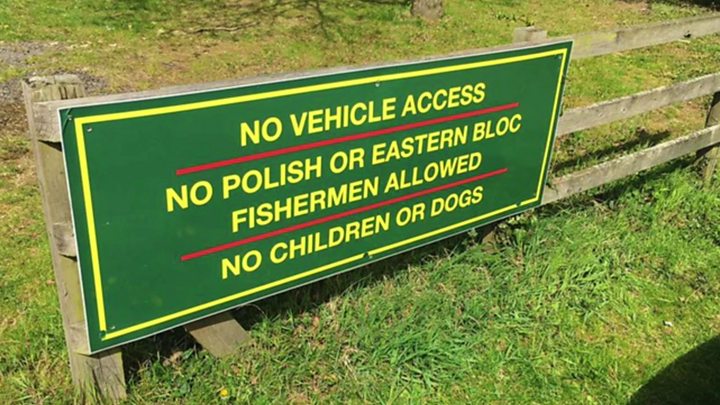 A fishery which has a sign banning "Polish and Eastern bloc" anglers is facing possible legal action.
The owner of Field Farm Fisheries, near Bicester, said he had caught some anglers stealing fish.
Polish fisherman Rado Papiewski has now crowdfunded £10,000 to pay for a private prosecution and have the sign removed.
4) Thousands petition junior dictionary over nature words
More than 50,000 people have signed a petition calling for the Oxford Junior Dictionary to reinstate words related to the natural world.
It follows their removal in 2007, a step that prompted criticism from several authors, including Margaret Atwood in 2015.
The new petition argues restoring them would be a "cultural signal".
Publisher Oxford University Press (OUP) said it still includes about "400 words focusing on the natural world".
5) Mum dies after raising £40,000 for sons
There was sad news to end the week as Banbury mother Sam Kyme died eight months after being diagnosed with motor neurone disease.
She had raised more than £40,000 to enable her sons to live with her sister in Australia after her death.
She could no longer talk, but made the plea through her friends on a crowdfunding website.
Sister Pippa Hughes said she died "knowing everything is sorted for her kids".