Burglars steal £2,000 of Christmas presents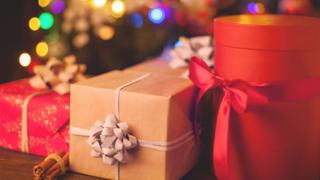 Thieves stole £2,000 worth of Christmas presents and dumped the wrapping paper in the street, police have said.
The burglars took children's toys, games, food and clothes from an unoccupied bedroom in a property in Walton Street, Oxford.
The goods were stolen in the early hours of Christmas Eve and police have appealed for witnesses.
Thames Valley Police officers said the men would have been carrying five large bags of items at the time.
PC Rebecca Nightingale said: "Christmas presents were opened and wrapping paper dropped in the street following the burglary."
The police did not release a description of the culprits.