Five things in Oxfordshire
Here are five stories from Oxfordshire that people have been clicking on this week.
1) Wild boar reported in West Oxfordshire
Dog walkers have been warned to take precautions after two possible sighting wild boar sightings.
Both reports came from a wood near the village of Freeland and a sign has now gone up by one of its entrances.
Parish council clerk, Lisa Clark, said they were seen by "regular dog walkers" who were "adamant it was a wild boar".
2) Minister opens electric motor factory near Oxford
A new electric motor factory was officially opened in Oxfordshire this week
Motor manufacturer YASA said it would build up to 100,000 motors for hybrid and electric vehicles each year at the facility, creating 150 jobs.
The company, based at Oxford Industrial Park, Yarnton, aims to export 80% of the technology across the world, including China.
3) Hangry and Mansplaining enter dictionary
Mansplaining and hangry were among more than 1,000 words added in the latest update to the Oxford English Dictionary (OED).
The new list also saw American rapper Jay-Z receive his sixth OED citation as the word swag was included.
Swag, derived from the word swagger, describes a bold, self-confident manner and appeared in Jay-Z's Black Album.
4) Tallulah's Great Escape
This week we turned the 350yd (322m) odyssey of escaped tortoise Tallulah into a video, complete with a map and a dramatic reconstruction.
The nine-year-old reptile went missing for six months, in which time she crossed a busy road and endured two falls of snow.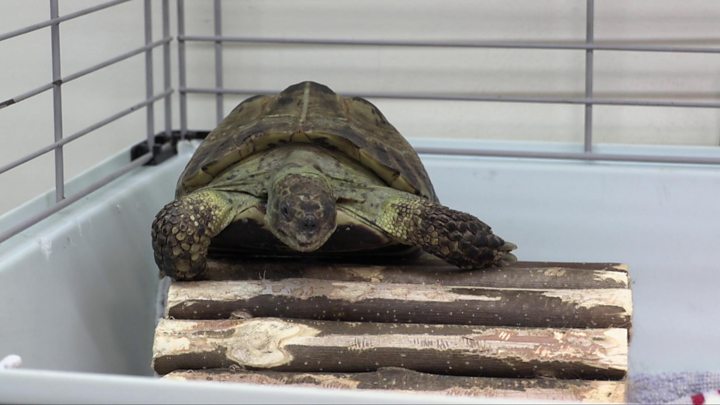 5) U's sign Chelsea defender
Oxford United may still be without a permanent manager but that did not prevent them from signing Todd Kane before the January transfer window closed.
The 24-year-old right back joined on a loan deal until the end of the season.
His arrival followed the departure of midfielder Xemi on Tuesday and Charlie Raglan's loan move to Port Vale.