PC Rebecca Barnett sacked for biting woman's nose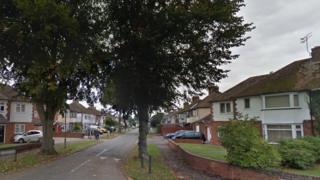 A police officer has been sacked for biting a woman on the nose.
PC Rebecca Barnett pleaded guilty in February to causing grievous bodily harm in Addison Road, Banbury.
Thames Valley Police said while off duty she argued with the woman on 10 June last year.
She grabbed and bit the 29-year-old victim on the nose, causing an injury which required surgery and left permanent scarring, the force said.
A special misconduct hearing earlier, chaired by Chief Constable Francis Habgood, dismissed PC Barnett from the force without notice for gross misconduct.
Deputy Chief Constable John Campbell said: "Barnett's actions were very much below the standards expected of an off duty police officer.
"Barnett has been convicted of a violent offence and it would be completely unacceptable for her to continue in her duties protecting the public."
Barnett, 33, of Wood End, Banbury, will be sentenced at Oxford Crown Court on 11 June.