Aquarium owner warns over pulsing xenia coral risk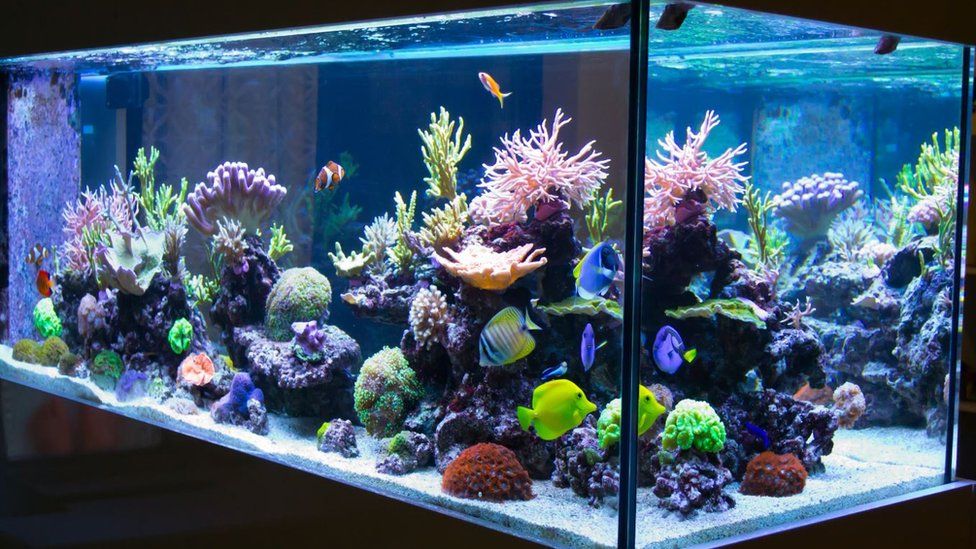 A man who needed hospital treatment after inhaling chemicals from his fish tank is calling for clearer warnings to prevent others from suffering.
"Potentially toxic" fumes were emitted when Chris Matthews moved coral at an aquarium at his Oxfordshire home.
Mr Matthews called for more "readily available" information in non-scientific language for fish-keepers.
About 50 emergency personnel, including a hazardous area response team, were sent to Mr Matthews' house in Steventon, near Didcot, on 26 March.
Mr Matthews said he called the NHS on 111 after waking with flu-like symptoms the day after moving coral to a new tank.
He believes the toxin was released when he removed some spores from a rock while it was out of the water.
"We did not know that doing it out of the water would release it out into the air," he said.
"We were aware, we thought, of most of the dangers... but weren't really aware of how easily it [the toxin] was released out."
Mr Matthews said he and his family were "recovering well" but "slowly".
Their two dogs, also affected, were OK after veterinary treatment.
Scientist and TV presenter Dr Mike Leahy - who was caught inside the police cordon while visiting his mother who lives nearby, said the family had probably been exposed to "palytoxins" released by the coral.
"In the main they're absolutely harmless but sometimes if you stress certain types of coral, they can produce a toxin," he said.
He added that "if ingested it can be lethal", but inhaling fumes was far less dangerous.
Joan Pannell, president of the Federation of British Aquatic Societies, said the closure of many fish clubs meant people had to "delve and dig" to find information.
But she said it was available online and that the federation's website contained a number of guides and resources.
Went for a cuppa with Mum. When I left confronted by this. Trapped within police cordon. Palytoxin incident due to a neighbour cleaning his coral tank. Second deadliest naturally occurring toxin in the world (allegedly) but rarely kills, & only if eaten! Over-reaction? pic.twitter.com/iTlpLvyXSn

— Dr Mike Leahy (@OfficialDrMike) March 26, 2018
Related Internet Links
The BBC is not responsible for the content of external sites.