Concerns over loss of Campsfield House detainees' property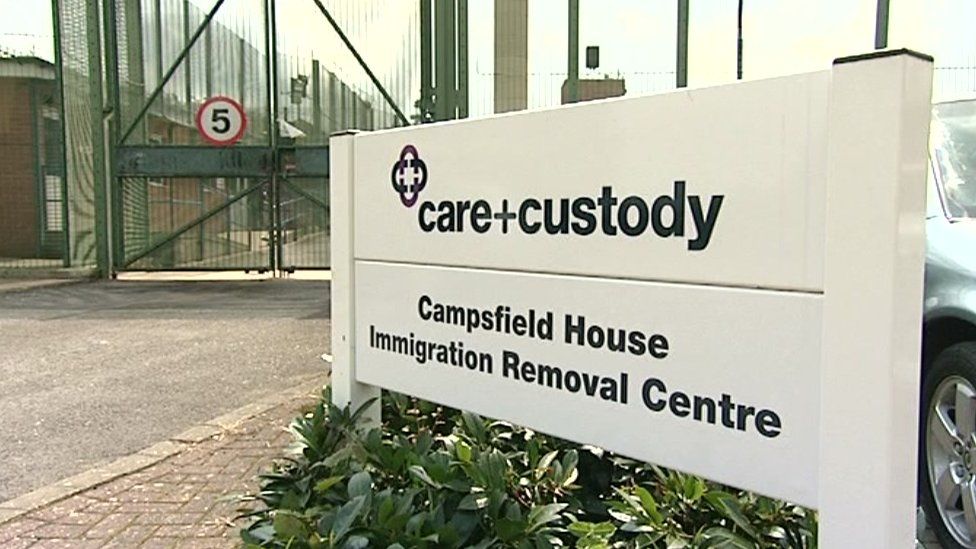 The Home Office has been urged to act to reduce the number of people who reach an immigration detention centre without their possessions.
Detainees arrived at Campsfield House Immigration Removal Centre, Oxfordshire, without property 150 times in 2017, a monitoring board has found.
In 98 of those cases the items were not recovered.
In response, The Home Office said it took the management of detainees' personal belongings seriously.
It added that those arriving without possessions are referred to a welfare officer who helps reunite them.
But the Independent Monitoring Board (IMB) for Campsfield House said it had "serious concerns" about the "significant numbers" of detainees affected.
The problem has gone on for many years and was still not being addressed despite being "constantly raised", it added.
But overall it was satisfied detainees are treated humanely "in most respects" while at the centre.
It said more than 3,600 individuals passed through it in 2017, and commended Mitie Care and Custody, which runs the centre, for creating a "caring culture".
Details about five "serious incidents" at the centre were also included in the report.
In one case a detainee gained access to the roof and threatened to jump off, in protest against his impending transfer to prison, before the situation was safely resolved.
Another incident saw a detainee released "in error" in December 2017.
The Home Office said it did not discuss individual cases but the error in question was "quickly rectified and the detainee was returned to detention".
Related Internet Links
The BBC is not responsible for the content of external sites.