St Gregory the Great Oxford: Concerns at failing school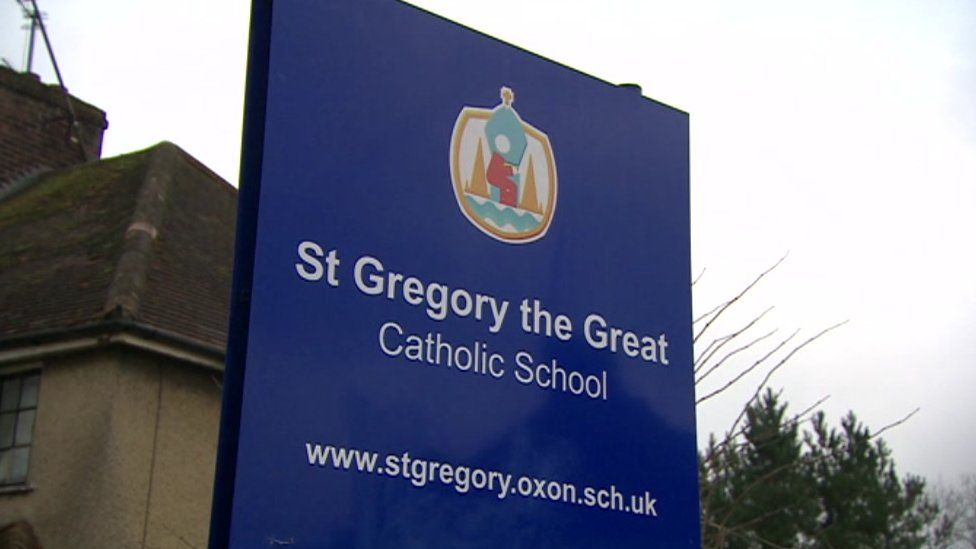 Ofsted has said it is "very concerned" about behaviour at a school already in special measures.
It comes after inspectors returned to St Gregory the Great Catholic School, Oxford, for a monitoring visit.
A report seen by the BBC reveals unruly behaviour outside of lessons and persistent absences have not improved.
The Dominic Barberi Multi Academy Company, which runs the school for four to 19-year-olds, said it was aware further work was needed.
But Ofsted said it felt pupils were not making enough progress and standards were "too low".
Concerns were also raised about a "lack of direction" after the principal and vice-principal stepped down in March.
The company said their duties were being covered while a recruitment process takes place.
It added that it had seen significant improvements in behaviour as a result of "effective action" by school leaders.
Ofsted did acknowledge pupil conduct had improved in most lessons, but its inspectors were "very concerned" about "unruly behaviour" outside the classroom.
It said conduct at lunchtime and lesson changeovers was a particular problem, and inspectors saw some pupils "ignore staff completely" when they were asked to get to lessons on time.
Senior staff had to investigate an incident of "dangerous and provocative behaviour" when informed by inspectors on the visit, it added.
Overall, Ofsted did not feel a suitable improvement plan was in place for the school, something it described as "unacceptable" after one year in special measures.
The Dominic Barberi Multi Academy Company said a "vast amount of work" had taken place to drive improvement and it was confident the school could make rapid progress.
Related Internet Links
The BBC is not responsible for the content of external sites.