MP Layla Moran's anger at Dubai's Oxford University centre claim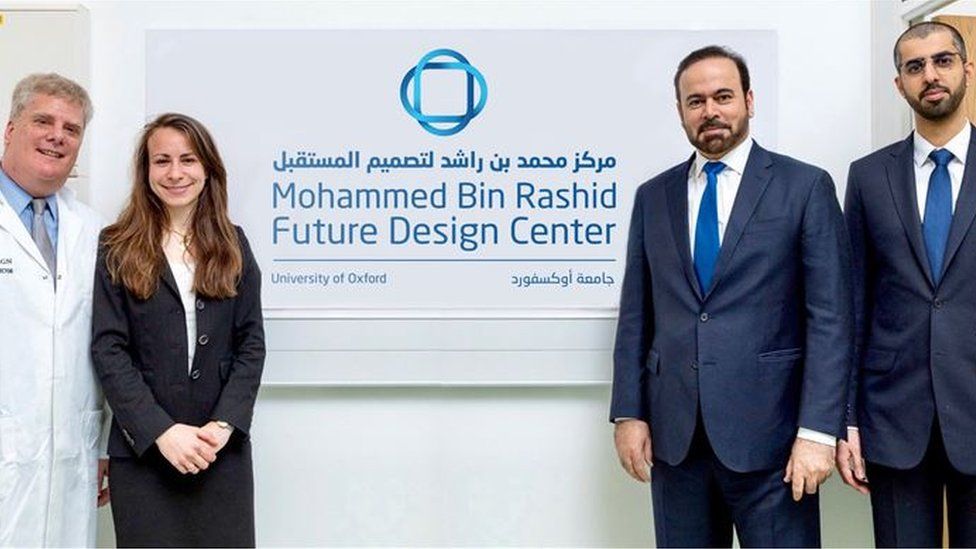 The Dubai government's promotion of an Oxford University research centre that does not exist is "disgraceful", an MP has said.
Oxford West and Abingdon MP Layla Moran said a press release from Dubai's media office about the Mohammed bin Rashid Center for Future Research diminished the university's value.
The university said it hoped it would be taken down "as soon as possible".
The Dubai Future Foundation said the announcement had been in good faith.
It said it had been in discussions with the university about setting up such as centre, but said the announcement was before plans had been finalised.
Lib Dem MP Ms Moran said: "It's disgraceful that Dubai is using Oxford University's good name without prior permission.
"This diminishes the value of the university and its brand. I call on the government of Dubai to desist and I will do whatever I can from within Parliament."
A photo of the apparent opening of the centre, which included Dubai's minister of cabinet affairs and the future and minister for artificial intelligence, was included with the release.
Oxford University confirmed that no centre with that name exists.
"This is unfortunately a case of crossed wires in communicating what was a very preliminary set of discussions," a spokeswoman added.
"We hope the news release will be taken down as soon as possible."
The Dubai Future Foundation said it had been working closely with the Institute for Digital Archaeology on a variety of projects which had led to a research group - Future Design Laboratory - being set up in the physics department.
"The Dubai Future Foundation sought to expand this partnership by renaming the lab the Mohammed bin Rashid Center for Future Design, expanding its mandate to include basic scientific research, especially in physics," a spokesman said.
Related Internet Links
The BBC is not responsible for the content of external sites.