Martin Scorsese and Mary Beard receive Oxford degrees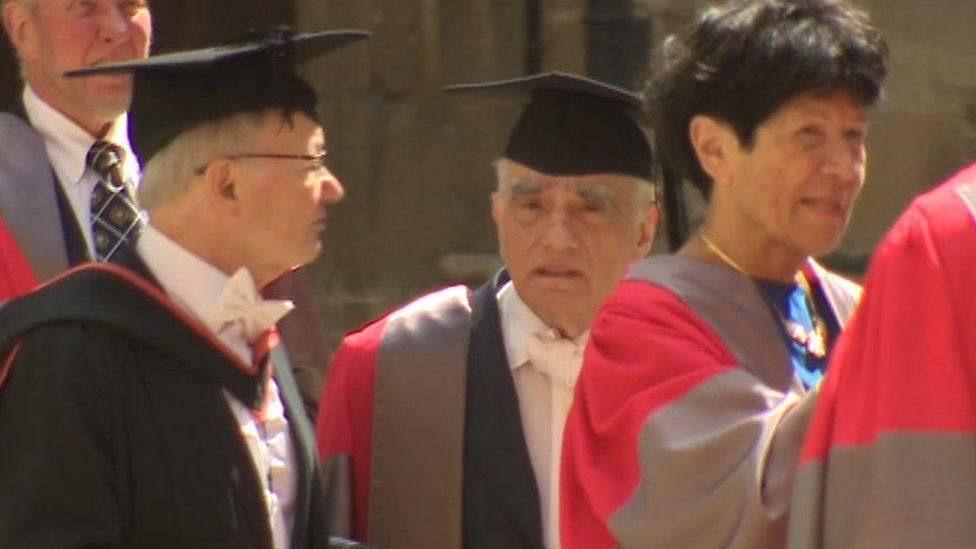 The Hollywood film maker Martin Scorsese and classics historian Mary Beard have received honorary degrees from the University of Oxford.
The pair were among seven recipients celebrated as part of the university's annual Encaenia ceremony.
After the ceremony, Scorsese gave a talk to students about his six-decade long career in the film industry.
Prof Beard is acclaimed for her literary works and research in Roman cultural history.
The annual Encaenia ceremony is a tradition in which the university honours distinguished men and women and commemorates its benefactors.
The earliest honorary degree was given to the brother-in-law of Edward IV, Lionel Woodville, in 1478.
Scorsese has directed and produced dozens of films including seminal Hollywood movies like Taxi Driver, Raging Bull, Goodfellas and The Departed.