Oxfordshire councils' plans to save £18m has not worked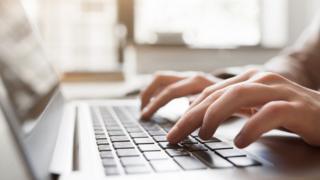 A plan to save two Oxfordshire councils £18m by sharing services with three other authorities has not worked.
Vale of White Horse and South Oxfordshire District Councils had expected to save £9m each by outsourcing key services.
A Vale council report now admits the financial benefit has been "considerably reduced" or even negated.
Both councils say the headline savings are just one benefit of the five authorities' partnership.
Payroll, benefits, IT, licensing and customer services were part of the services contracted out to private company Capita Business Services by the five councils in August 2016.
The two Oxfordshire councils are in partnership with Hart District Council, Mendip District Council and Havant Borough Council. East Hampshire District Council is also involved through its services shared with Havant.
Mistakes in pay, a failure to provide a full IT service and difficulty contacting Capita through its helpdesk were also highlighted in the report.
Savings 'significantly reduced'
Cllr Debby Hallet, deputy leader of the Liberal Democrat group on Vale of White Horse District Council, was disappointed with the contract.
She said: "Not only has performance been bad but the cost of the contract has proven to be more expensive than originally thought.
"In fact, our savings have been significantly reduced if not obliterated."
Parts of the contract have been scrapped entirely while others have been renegotiated.
South and Vale District Councils said there were other benefits to the partnership.
A spokesman for the councils added: "We can also make further savings from working together and from achieving 'economies of scale' by making the most of the purchasing power of five organisations rather than two."
A Capita spokesman said it has agreed a revised way of working "to ensure we provide services in the most effective way while continuing to deliver significant savings".
A council scrutiny committee will discuss the report's findings at a meeting on Monday, 9 July.