Glass Animals cancel tour after drummer injured in crash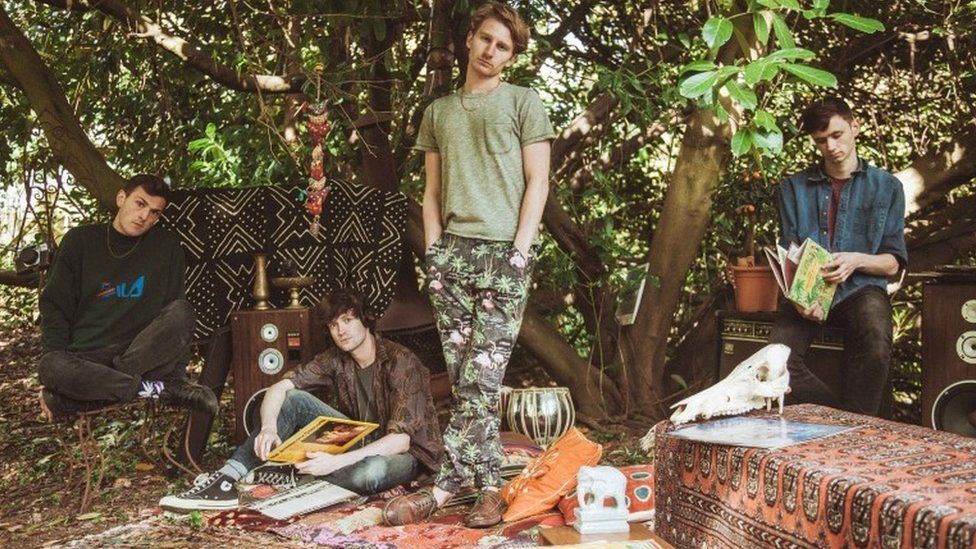 Indie band Glass Animals have cancelled an upcoming tour after their drummer was injured in a crash while cycling.
Joe Seaward suffered a broken leg and fractured skull in the collision in Dublin involving a lorry.
Frontman Dave Bayley said: "Life has thrown something horribly sad and unexpected at us, and we need to do everything in our power to conquer it and get Joe back on his feet."
The Oxford group had a series of shows planned in North America and Europe.
Writing to fans, Bayley said Seaward had undergone "a couple of long operations" but was "on the road to recovery".
"Miraculously, and thankfully, he is alive," he said.
Bayley added: "The operation was successful, but the collapsed skull bruised and damaged the area of the brain responsible for speech.
"Initially Joe was only able to get out one word... but each day he is finding more."
However, Seaward was unlikely to heal in time for any live dates, he added.
The crash happened on 2 July.
Glass Animals' upcoming itinerary included a show at New York's Madison Square Garden.
Fans have been reacting on social media, with alextugot saying the news "broke me into a million pieces".
The band has released two critically-acclaimed albums, Zaba in 2014, and the Mercury-shortlisted How to Be a Human Being in 2016.
Reading Dave's post on Instagram broke me into a million pieces. Just thinking about what Joe went through... Literally a miracle. Glass Animals needs your support guys. I literally might snap if I read people complaining about GA cancelling their shows.

— Alexandria (@alextugot) July 12, 2018
Related Internet Links
The BBC is not responsible for the content of external sites.