Five things from Oxfordshire
Here are five stories from Oxfordshire which have been attracting attention this week.
1. Abingdon police open 'calming' pink cell for children
A police force has painted a cell pink to make it less threatening for any children who have to use it.
The new colour scheme is being trialled by Thames Valley Police at its Abingdon police station.
It is hoped the pastel colours will have a "calming effect" on those held in custody, which will include adults, and children aged from 10.
2. Miss Varz: Black student aims to make difference at Oxford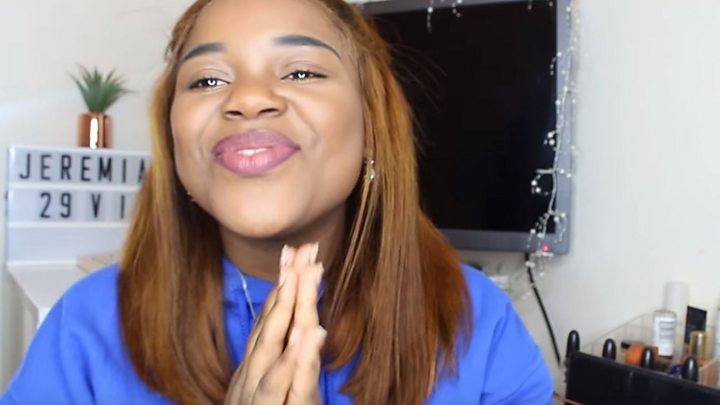 Varaidzo Kativhu is an Oxford University student and award-winning vlogger, who uses the name Miss Varz.
The black undergraduate, who now has 5,000 followers on YouTube, is determined to increase the number of black and minority ethnic students at top universities.
3. How revolution at Leander Club led to British rowing success
Leander Club produces Olympian after Olympian, so we examined how the Henley-on-Thames club became one of the best rowing clubs in the world.
Its record includes 124 Olympic medals and two knights of the realm.
The so-called 'Pink Palace Revolution' in 1983 changed the course of rowing on and off the water in Britain, as the sport opened its doors to anyone with gold-winning potential and moved away from being a place for privileged gentlemen.
4. Blenheim Palace's lost garden revealed by heatwave
The heatwave has exposed the remains of an 18th Century "military garden" at Blenheim Palace, aerial photographs have revealed.
The dry weather has uncovered parch marks in the shape of a garden that was dismantled by renowned landscape gardener Lancelot "Capability" Brown.
Head of gardens Hilary Wood said they provided "fascinating new information" about the lost formal gardens.
5. Oxford University student graduates aged 95
Our second Oxford University story this week was about a 95-year-old man who graduated 76 years after he completed his degree.
John Philip Trower finished a shortened wartime BA in modern history at New College in 1942.
However, he said he did not collect his degree at the time due to "inefficiency on my part", and waited more than seven decades to do so.