Trial of former Wallingford care home staff stopped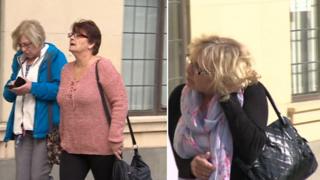 The trial of three former care home employees accused of ill-treating residents has been stopped after evidence was not disclosed.
Elizabeth Collins, Joan Lovell and Mary Craddock went on trial on Monday at Oxford Crown Court.
They denied 18 offences including ill-treatment and breaching a care provider's duty of care.
Residents were allegedly mistreated at Winterbrook Nursing Home in Oxfordshire between 2015 and 2017.
The case has now been stopped after it came to light that potentially relevant evidence had not been disclosed by the Crown Prosecution Service.
A new trial has been scheduled for 18 March next year.