#Cellarforever campaign backed by music stars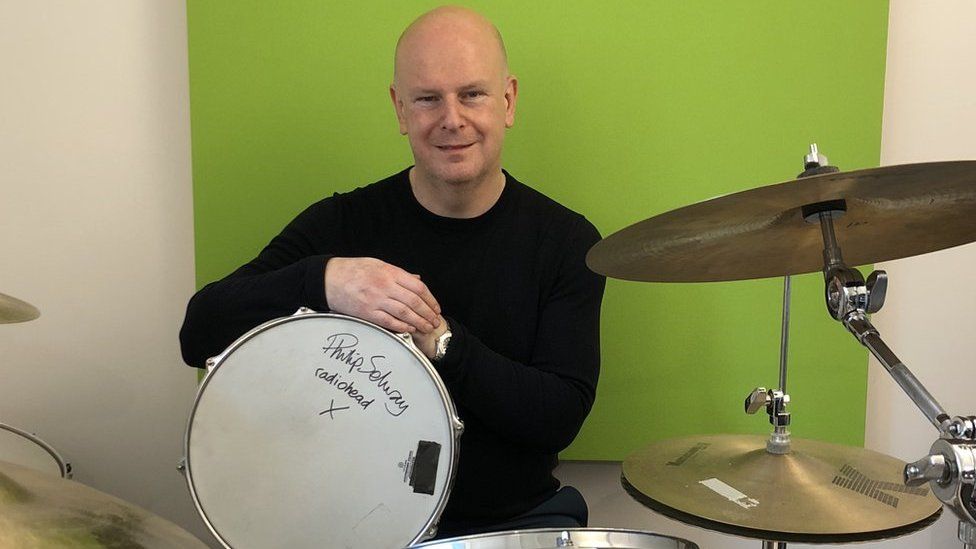 Singer Gaz Coombes and Radiohead drummer Phil Selway have backed a bid to save an "important" music venue.
The Cellar in Oxford can only sell 60 tickets per show after inspectors ruled its fire escape was 12in too short.
Campaigners launched the #CellarForever bid to raise £80,000 for a new fire exit, modernisation work, and to cover the costs of its temporary closure.
Mr Selway called it an "important part of the musical and cultural life of Oxford".
"It's venues like this that are actually the lifeblood of music, they support and nurture new and emerging talent," he said.
Closure threat 'disastrous'
The basement venue's history of hosting indie favourites such as Foals, The National and Mumford & Sons gave performers an "extra incentive...to raise your game", he added.
Mr Selway has donated a signed snare drum that he played on Radiohead's In Rainbows album towards the cause.
Former Supergrass star Coombes, who played at The Cellar with his first band The Jennifers, said it would be "disastrous if it wasn't able to continue".
A previous petition to keep the venue, which usually holds up to 150 fans, when the area was earmarked for redevelopment gathered 13,000 signatures and the application was withdrawn.
But as part of the lease renegotiations the fire escape was found to be 30cm [11.8in] too short.
Manager Tim Hopkins said: "It was people power that saved The Cellar in 2017, and that showed me how much the community care about this place and how important it is to keep it alive.
"We hope that with the right support we can ride through this difficult moment, and rebuild The Cellar for future generations to enjoy."
Related Internet Links
The BBC is not responsible for the content of external sites.