South Oxfordshire council votes for gender-neutral toilets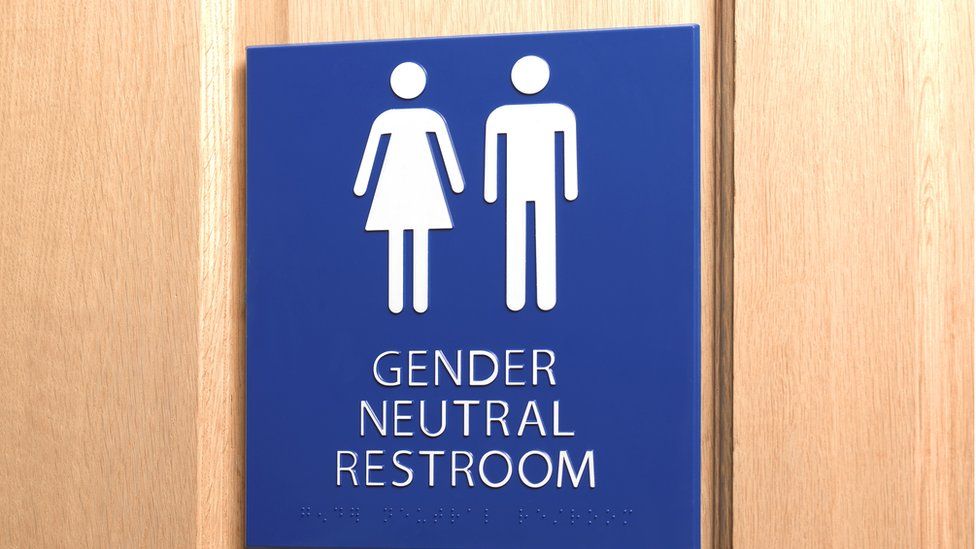 A local authority will ensure all its buildings have a gender neutral toilet in a bid to help transgender people.
South Oxfordshire District Council (SODC) voted for the policy as part of a motion recognising difficulties faced by trans people.
In a council meeting Liberal Democrat councillor Alexandrine Kantor said trans people avoided using public toilets to avoid confrontation.
Four Conservative councillors abstained along with a Green and independent.
The motion brought by Ms Kantor means the council will work to provide at least one gender neutral toilet "in every public owned building owned or operated by the council."
The council's constitution, policies, forms and internal and external communications will also be gender-neutral.
The motion also stated the council, which covers Henley, Didcot, Wallingford and Thame, respects that "trans men are men, trans women are women, and that non-binary genders are just as valid".
Ms Kantor quoted statistics in the meeting stating trans people had avoided drinking and eating to avoid public toilets, and some had developed kidney issues or urinary tract infections.
Seconding the motion Liberal Dem councillor David Rouane said trans people had told him "they did not feel accepted as part of our community".
But conservative councillor David Bartholomew, who abstained, described it as "well-intentioned" but he had "great concerns about this council spending time discussing matters beyond its remit."
Ms Kantor replied: "Being transgender-inclusive will matter in SODC because we have trans people living amongst us and we need to make our society welcoming for them."
The motion was passed with 22 votes in support.
Related Internet Links
The BBC is not responsible for the content of external sites.