Hotel at Oxford's former Boswells store given green light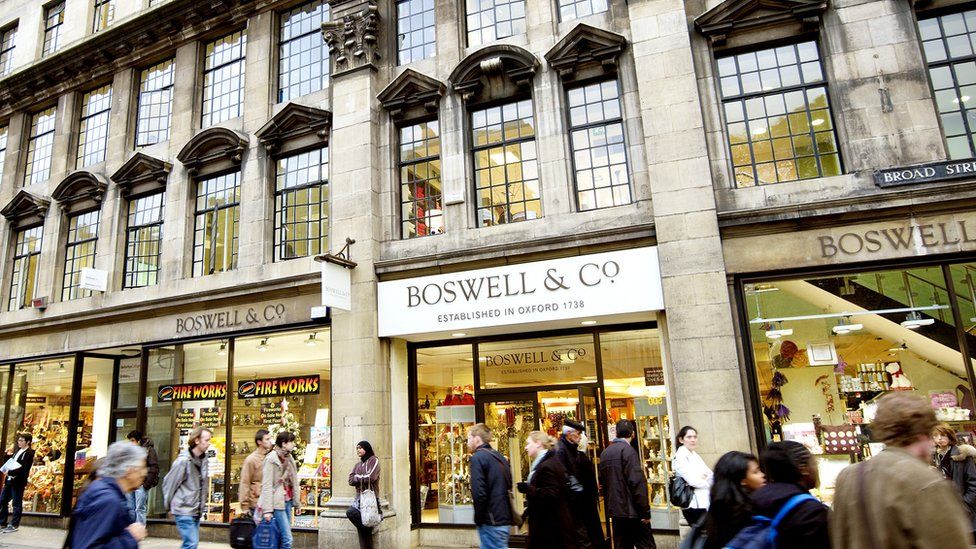 Oxford's oldest department store is set to become a luxury hotel after developers were granted planning permission.
Boswell and Co has had a presence in Oxford since 1738.
Oxford City Council's west area planning committee gave the plans the go-ahead on Monday.
The hotel is set to have 101 hotel rooms, a basement gym, a restaurant and bar open to walk-in customers, and a new rooftop terrace.
Reef Group director Will Rohleder told the planning committee the new rooftop terrace would "allow guests to enjoy Oxford's landmarks and open up views to the historic skyline".
It will also include a hot desk office space, which is expected to see a rise in demand post-Covid due to an increase in the number of people home working.
Councillor Liz Wade raised concerns about the height of the new fifth floor extension of the building, where the rooftop terrace will be built, as its height was above the Carfax Datum - a height limit to protect views of the historic city centre.
But a council report said the new features would not detract from "key views" of Oxford at either the ground level or the roof.
Oxford City Council owns the freehold of 1-5 Broad Street, and the Reef Group has negotiated to take over the lease from Boswells.
It will also take over the Boswells building in Cornmarket Street.
The Boswells signs at entrances at both buildings will be kept.
Related Internet Links
The BBC is not responsible for the content of external sites.