Former Labour Covid jab row councillor to stand as independent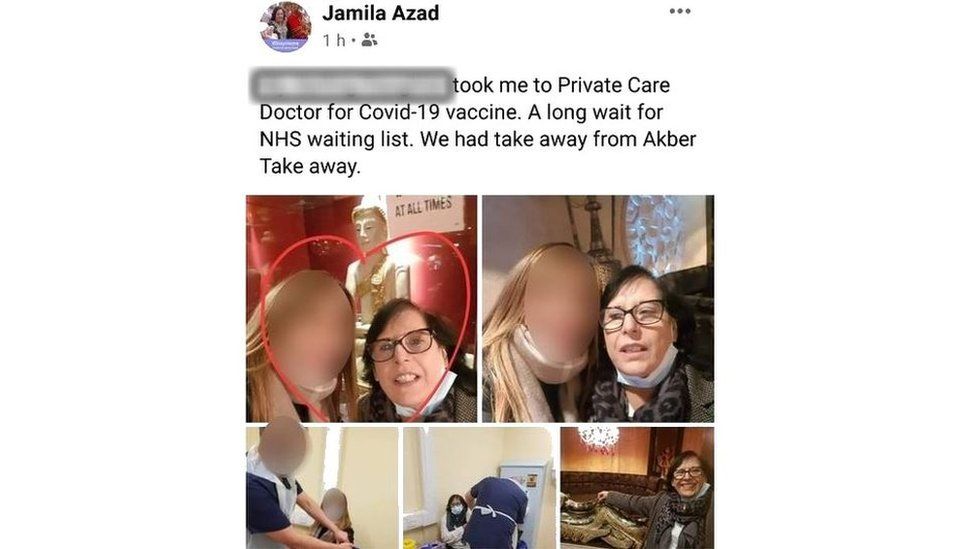 A former Labour councillor will stand as an independent after the party investigated her over a Facebook post claiming she received a Covid vaccine from a "private care doctor".
The remark by Jamila Azad, an elected member for both Oxford city and county councils, led to claims she may have illegally received a vaccine privately.
The NHS, Medicines and Healthcare products Regulatory Agency (MHRA) and police have cleared her of wrongdoing.
Local elections will be held on 6 May.
Ms Azad had the Labour party's whip removed after she wrote and later deleted the post, which said she had seen a "private care doctor" for the jab and referred to a "long NHS waiting list".
However, the councillor said she had used the "wrong wording" and the injection was administered legally at an NHS clinic in Birmingham.
Ms Azad said she would be standing as an independent candidate in her county council ward of St Clements and Cowley Marsh, but would not contest her city council seat.
In a letter to her ward's residents, Ms Azad said she had been through a "turbulent" time as a result of the Facebook post and wanted to "sincerely apologise".
A spokeswoman for the MHRA said it had been "unable to identify any offences under medicines legislation".
West Midlands Police said "no breaches occurred" and the NHS added that there was "no evidence or suggestion" the vaccine was provided in exchange for money.
A complaint that Ms Azad broke Oxford City Council's code of conduct is continuing to be assessed by the local authority.
Lists of candidates standing in the local elections will be available after the close of nominations on 8 April.
Related Internet Links
The BBC is not responsible for the content of external sites.