JRR Tolkien house crowdfunding bid backed by actors fails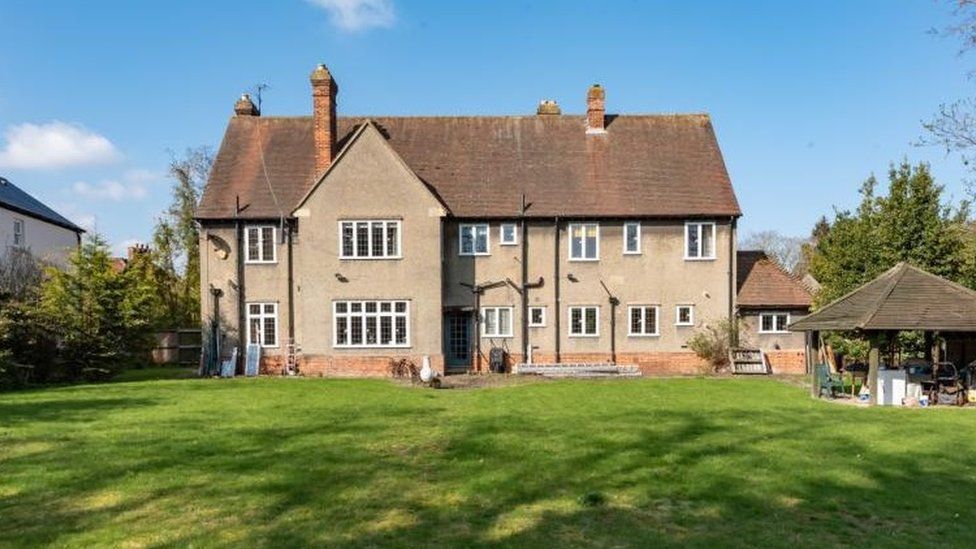 A crowdfunding campaign to buy the house where JRR Tolkien once lived has failed.
Project Northmoor was set up to raise £4.5m to purchase the property and turn it into a literary centre dedicated to the Lord of the Rings author.
The organisers said they would now seek to open a centre elsewhere in Oxford.
In a statement Project Northmoor said: "Sadly, we weren't able to find a route to fund the purchase of the house before the vendor chose another party.
"We are sorry we couldn't get there faster but we gave it our all."
It added: "The story is not at an end."
Other backers of the project, which reached 17% of its total target, included Annie Lennox, who wrote and performed an Oscar-winning song for The Return of the King, and actors John Rhys-Davies and Sir Derek Jacobi.
It said it was concerned that the centre would not be open to the public, and that the house was already "well protected under the law and not in need of rescue".
Tolkien is believed to have written The Hobbit and The Lord of the Rings at the property, which was home to the writer and his family from 1930 until 1947.
The six-bedroom house in Northmoor Road, Oxford, is largely unchanged since it was built in 1924.
It was bought by a private buyer in 2004 for more than £1.5m and was given Grade II-listed status shortly afterwards.
Related Internet Links
The BBC is not responsible for the content of external sites.