Covid: Thames Valley online child sex abuse reports rise by 93%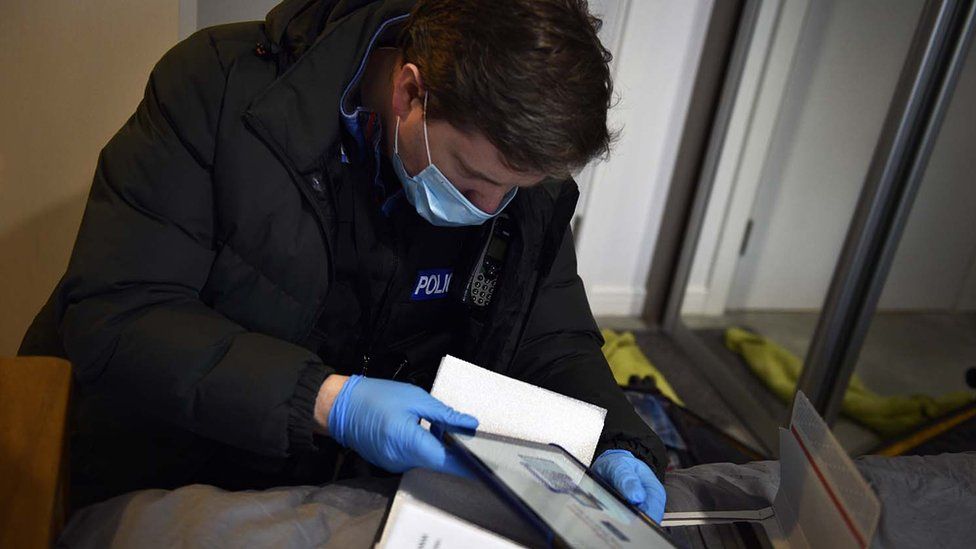 Reports of people suspected of accessing child abuse material online have risen by 93% in two years, a police force said.
Thames Valley Police received 621 referrals from the National Crime Agency between March 2020 and February 2021, compared to 321 over the same period between 2018 and 2019.
The force made 31 arrests and seized 276 items in March.
It said 32 children had been safeguarded as a result of the arrests.
Police said the raids, which involved officers visiting properties across Oxfordshire, Berkshire and Buckinghamshire, came after the force had received 43 referrals in March.
Officers have also carried out safeguarding visits where children have uploaded child abuse material themselves.
Det Insp Axford said: "These offenders come from a variety of different backgrounds and situations.
"Many of them have families of their own, who have no idea whatsoever as to their offending."
He said the arrests "should serve as a warning to anyone who thinks that this sort of offending is harmless and without consequence".
"We know exactly who you are, who you are talking to, and we will come to your house and arrest you, in front of your family and loved ones if necessary," he added.
The National Crime Agency in the UK has created the "ThinkuKnow" website
It has advice for parents and others working with children on how best to protect them online
The website also includes advice written for children themselves
It has received more than 250,000 hits since the pandemic began
The BBC also has Own It, a guide to staying safe online
During the first lockdown, Thames Valley Police warned online child sexual abuse was on the rise and urged parents and carers to look out for changes in behaviour.
These could include a child becoming very secretive, distracted, withdrawn or protective around their social media, the force said.
Related Internet Links
The BBC is not responsible for the content of external sites.