Hollywood Bulldogs: British stunt performers in new documentary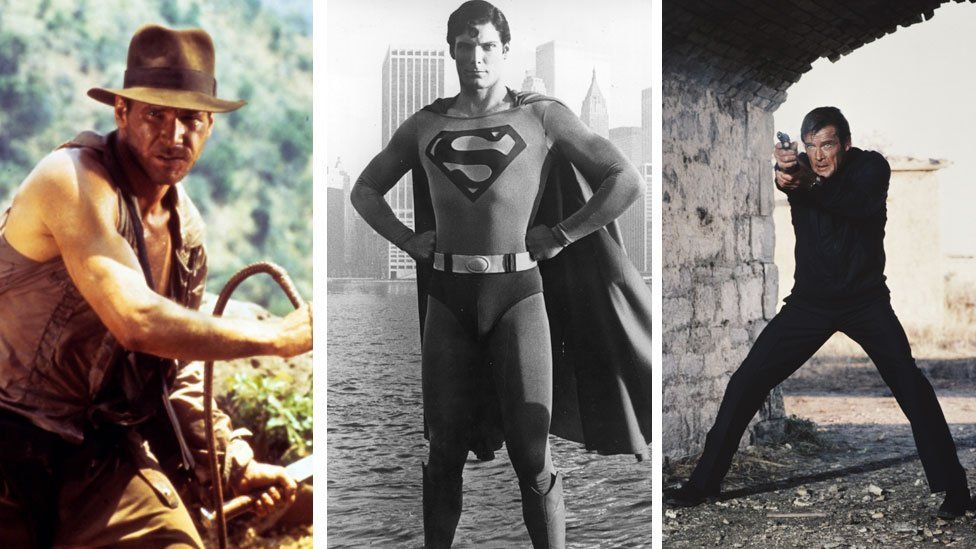 A new film promises to tell the little-known story of a group of British stuntmen who featured in some of the biggest films of the 1970s and 80s.
Hollywood Bulldogs: The Rise and Falls of the Great British Stuntman is the latest film from Oxfordshire director Jon Spira.
It reveals behind the scenes stories of iconic stunts from Indiana Jones, Superman, James Bond and more.
The feature-length documentary will also be narrated by actor Ray Winstone.
It includes a number of renowned stunt performers, including Vic Armstrong and Rocky Taylor, both of whom doubled for Bond.
The movie covers an era that saw big tax breaks tempt large-scale American productions to the UK, as long as they employed British crews.
Spira's previous work includes Anyone Can Play Guitar, which told the story of Oxford's music scene around the time Radiohead found fame, and Elstree 1976, which revealed the actors behind the masks of the original Star Wars.
"Both of my previous feature documentaries have focused on people who exist on the periphery of pop culture," he said.
"I like to tell stories that haven't been told and perhaps lift the curtain on things which are culturally very familiar to reveal whole communities of people living just outside the limelight.
"The Hollywood bulldogs are a bunch of tough old geezers with great stories to tell.
"They're the guys who took the punches, did the falls and crashed the vehicles of the greatest cinematic characters of the 60s, 70s and 80s - Indiana Jones, James Bond, Superman, Flash Gordon and the rest of them.
"Interviewing these guys was one of the great pleasures of my life."
Hollywood Bulldogs is currently scheduled for release in the autumn.
Related Internet Links
The BBC is not responsible for the content of external sites.