Quadruplets graduate from Oxford Brookes University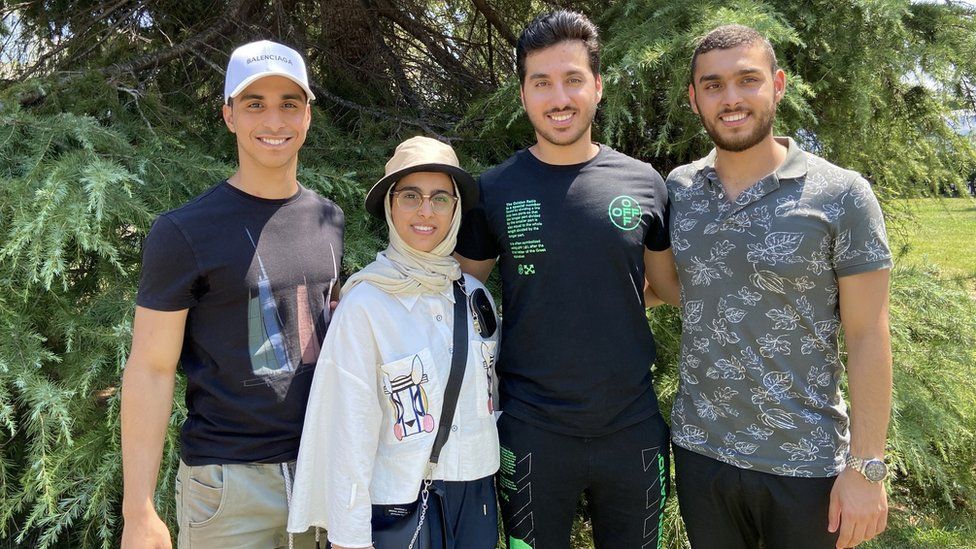 A university in Oxford has had a set of quadruplets graduate from the institution for the first time.
Ayah, Abdelrahim, Osama, and Ahmad Shaaban were awarded their degrees from Oxford Brookes this summer.
The 20-year-old siblings came from Dubai in 2018 to study after finding out about the university at a recruitment event.
Their chosen subjects were interior architecture, accounting and finance, law, and business and management.
Ahmad, who got a first class degree, said he found it "easy to adapt" to life in Oxford with his three family members.
He said he learned more than just his academic studies and his time in the city helped him to become a much more independent person.
"Learning to manage your time, and organising your own shopping and cooking are all important in becoming more responsible," he said.
Osama, who also got a first and was top of his cohort, said: "As a family-oriented person, my exposure to a new culture made me homesick."
However, the friendships he struck up with students and experiences such as rowing on the Thames quickly got him into Oxford life.
"My experience was definitely joyous and memorable," he added.
Ayah spent a month at the John Radcliffe Hospital in February with an illness during her first year, but the "phenomenal" support and care got her through it.
The Shaabans completed their degrees in Dubai during the pandemic, via online learning, and attended a virtual graduation.
Mark O'Keeffe, deputy director of global recruitment, said he was "absolutely delighted to see the success they have all had and to know that their experience at Brookes has been so positive".
Related Internet Links
The BBC is not responsible for the content of external sites.