Oxford taxi driver jailed for raping passenger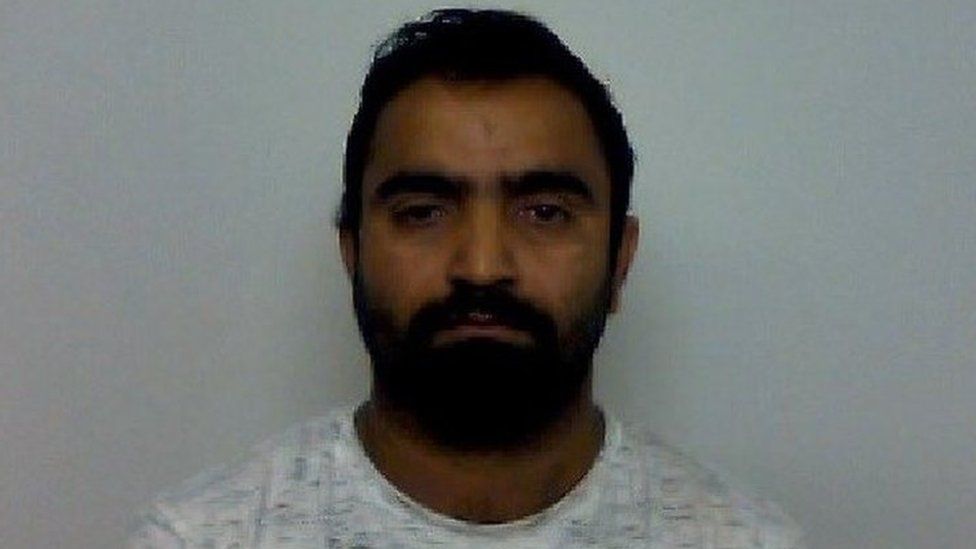 A taxi driver has been sentenced to 10 years in prison for raping one of his passengers.
Asif Khan, 37, of Great Horton Road, Bradford, attacked the woman, aged in her late teens, in the early hours of 19 August 2017, police said.
He collected the woman from Oxford's Atik nightclub, escorted her into her home, then dragged her to a bed, a police investigation found.
He was found guilty of rape at Oxford Crown Court on Monday.
The woman woke up after the attack to find condom wrappers in the bin and a Bluetooth headset that belonged to Khan.
He was identified via Automatic Number Plate Recognition, with forensics also linking him to the headset and a condom wrapper, Thames Valley Police said.
Khan, who denied rape, will now be on the sex offenders register for life.
Det Con Josie Cassidy said: "Khan was in a trusted occupation as licensed taxi driver in Oxford, and the victim should quite rightly have trusted him to get her to her destination safely.
"However, Khan completely abused this trust and raped his victim, who was alone and therefore extremely vulnerable.
"This type of behaviour is utterly abhorrent, and when you consider the context of Khan's job, it was a horrific ordeal for the victim in this case."
She paid tribute to the woman for her "courage and dignity while she had to relive her ordeal in court" and hoped the sentence would "bring some solace to the victim and also to the local community".
She called the incident "extremely rare" and said taxi drivers in Oxford were "appropriately vetted" with ongoing awareness training being delivered.
Related Internet Links
The BBC is not responsible for the content of external sites.