Drivers must own gridlock problems, says Oxfordshire council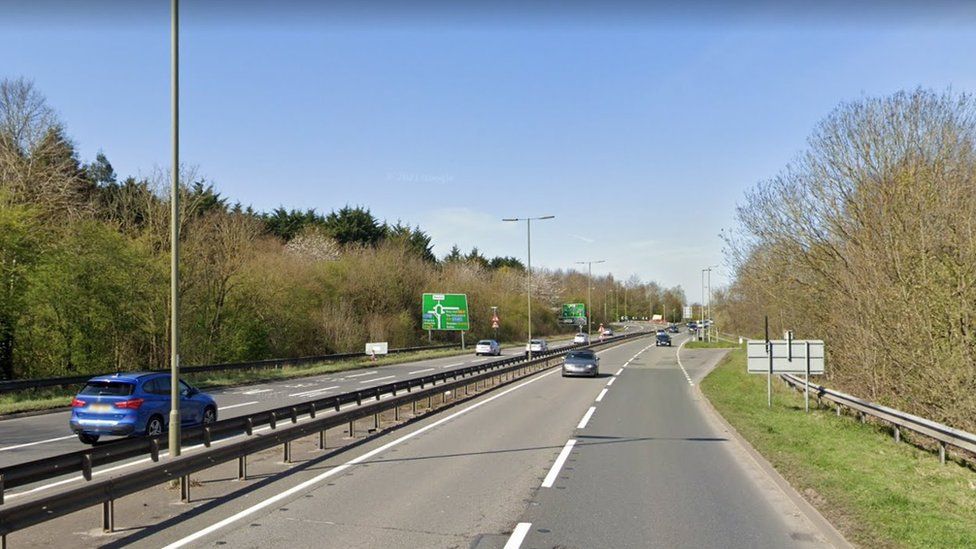 Motorists driving into Oxford "have to own" problems of traffic gridlock after waterworks caused misery across two days, a council traffic chief said.
Drivers have been subjected to long delays on Tuesday and Wednesday after Thames Water carried out emergency work on the Southern Bypass.
Tim Bearder apologised but said motorists are "part of the problem" if they are not using public transport.
Thames Water said work should be complete by 13:00 BST on Wednesday.
The company said it had been repairing two leaks found in key mains on Monday but work has caused long delays along the Southern Bypass, A34 and Hinksey Hill.
Councillor Bearder, Oxfordshire County Council's cabinet member for highway management, said the city needs "radical change".
He told the BBC: "We have to own this problem. It's not playing politics to say that we have a fragile network and that the moment anything happens, the moment Thames Water has to replace a pipe, everything grinds to a halt.
"What we have to do is make radical changes to the way we use our network. We have to get back into buses - buses make sense - and if you're in a car in front of the bus you're part of the problem because you're delaying that bus and making it harder for people to get to town in a considerate way."
Other roadworks across the city, including on Botley Road, has further slowed traffic flows.
Thames Water spokesman Tom Hutchinson also apologised for the delays.
He said: "[The leaks were in] such an important location with the road and the railway underneath it, to leave the leaks running would not have been a solution.
"It would have only got worse and potentially been a bigger problem for both the road, the railway and also for our water supply. So hence why were keen to get in there very quickly with the support of the council."
Related Internet Links
The BBC is not responsible for the content of external sites.