River Thames full of 'poohsticks' because of sewage - MP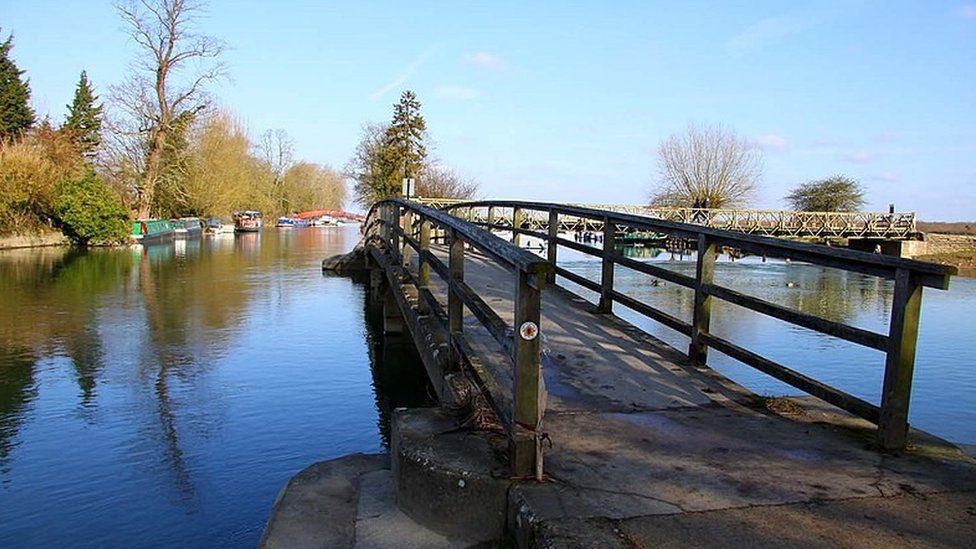 An MP has told parliament the River Thames is becoming a place of real "poohsticks" due to untreated sewage.
Layla Moran, MP for Oxford West and Abingdon, was calling for bathing water status to be granted to Port Meadow.
The Department for Environment, Food and Rural Affairs (Defra) said it was considering the request.
Oxford City Council submitted an application for bathing water status at Wolvercote stream and Fiddlers Island last month.
The special designation would result in the Environment Agency testing pollution levels regularly and the council putting up signage displaying the water quality.
More than 5,000 people signed a petition backing the move, and Thames Water has supported the application.
Speaking at a debate in Westminster Hall, Ms Moran said untreated sewage had been released into Oxfordshire rivers about 60 times last year.
She said: "Bathing water status would be a small but significant step in holding those water companies better to account."
She added: "Our rivers should be places of protected, picturesque beauty, not low cost avenues for getting rid of sewage and biodiversity along with it."
Robbie Moore, MP for Keighley and Ilkley where the first application was successful, agreed that bathing water status was a "great mechanism for putting more pressure on our utility companies".
Rebecca Pow, Parliamentary Under Secretary of State at Defra, said she welcomed the application.
"As a government we recognise the real health benefits of healthy waters, [and] managing them well," she added.
Related Internet Links
The BBC is not responsible for the content of external sites.