Carole Wright Watlington Hill murder: Daniel O'Hara-Wright not guilty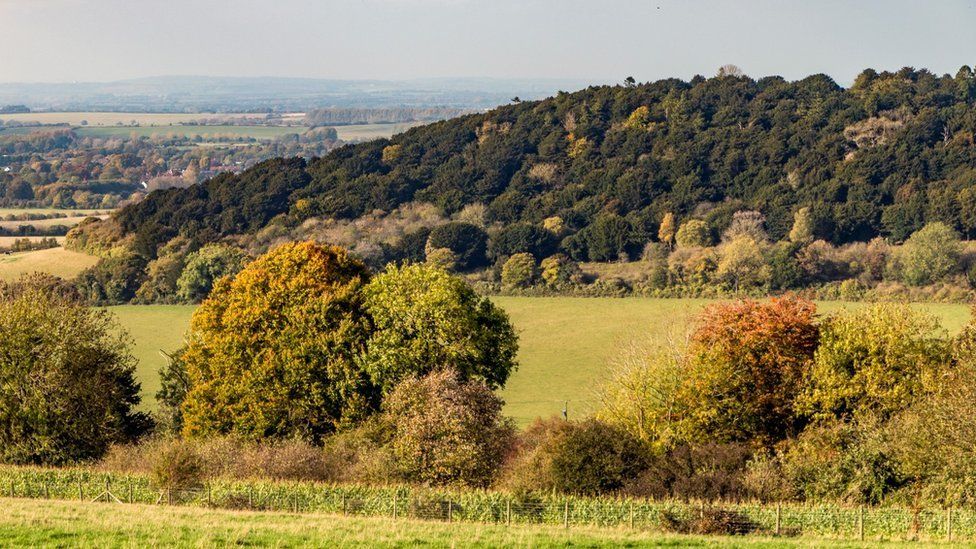 A man who killed his mother because he was convinced she was a supernatural demon has been found not guilty of murder by reason of insanity.
The remains of Carole Wright, 62, from London, were found by police in woodland on the Watlington Hill estate in Oxfordshire on 23 October 2020.
Daniel O'Hara-Wright, of Regent Avenue, Hillingdon, was charged with murder.
The trial heard the 24-year-old, who removed his mother's eyes after the attack, had paranoid schizophrenia.
The jury at Oxford Crown Court was directed to find him either not guilty by reason of insanity, or guilty of manslaughter by diminished responsibility.
The jury deliberated for just over two hours before coming to the unanimous conclusion.
Mr O'Hara-Wright and his mother were taking a walk at the National Trust beauty spot when the attack happened.
A pathologist described the injuries to Ms Wright as "extremely rare" and "bizarre".
The cause of death was traumatic acute upper area obstruction, with blunt force injuries to the head, neck, and chest, and external neck compression.
In summing up the details of the case, Judge Ian Pringle QC recounted the testimony of psychiatrist Dr Nicholas Kennedy.
He said: "He suddenly saw his mother turning into a demon.
"He thought he was being lured to a place where he would be attacked by the demon and as he decided to kill [her]."
The psychiatrist said he was "certain he believed he was damaging a demon".
He added: "He beat her savagely. He took her eyes out so the demon couldn't see him and to prove to the demon he was a god."
Dr Kennedy said in 30 years he had not come across something so clearly insane.
The trial also heard from a woman who was driving near the scene when Mr O'Hara-Wright jumped out into the road.
Louise Townsend said: "Next thing I knew this man was on the car bonnet."
"And he was looking at me and I knew something was not quite right… and he sat in the passenger seat.
"He said 'I fell from the sky'… 'do you believe in God?' I was too frightened to reply."
She drove the defendant for a short distance but he fled after they fought over her handbag and when another vehicle stopped.
He was later arrested by police after he broke into a house, the court heard.
The jury was told that in subsequent days he assaulted an officer by spitting faeces at him, and on another occasion attacked a nurse with a spoon.
The next hearing in the case will take place on 21 December.
Related Internet Links
The BBC is not responsible for the content of external sites.