Sir Philip Rutnam: Ex-Home Office boss appointed to NHS board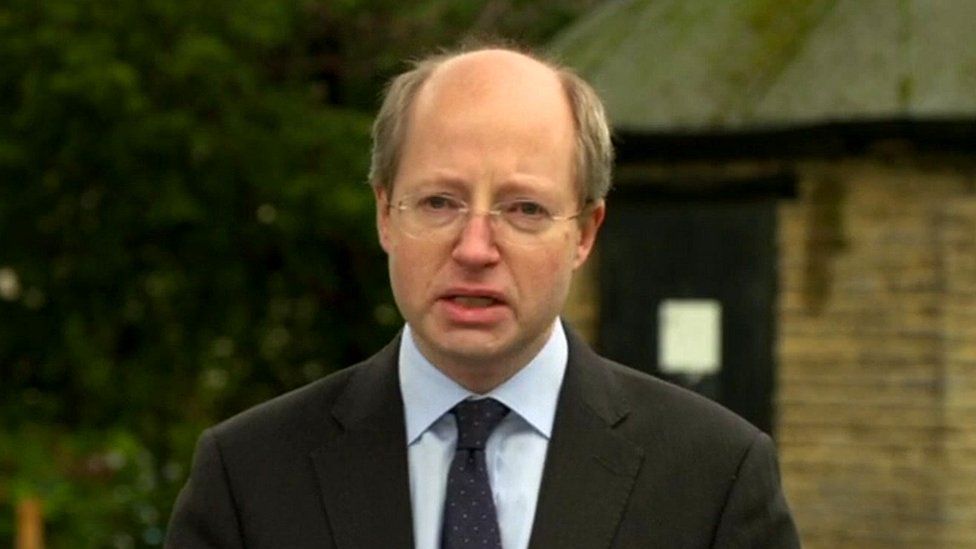 The former boss of the Home Office has been appointed to an NHS trust's board as a non-executive director.
Sir Philip Rutnam quit his post in February 2020 amid bullying claims against Home Secretary Priti Patel, which she denied.
He will take up his role on Oxford Health NHS Trust's board of directors in the New Year.
Documents approving the conditions of Sir Philip's role were published by an advisory board on Monday.
Sources close to Sir Philip confirmed to BBC Radio 4's PM programme in March, that he received £340,000 plus his legal costs after settling his case with the government.
His part-time role with the trust will be paid.
The Advisory Committee on Business Appointments (Acoba) said there was a "low" risk of his new role "being seen as a reward for decisions" he took at the Home Office.
Although it said there will be "no direct overlap" at the trust with his work at the Home Office, he must not draw on "privileged information".
Sir Philip must not lobby the UK government or its arms' length companies until two years have elapsed since his resignation his role, the documents state.
He is also set to take up a role as a trustee and chair-designate of the National Churches Trust.
Oxford Health provides community and inpatient mental health services in Oxfordshire and Buckinghamshire, and children and young people's mental health services in Bath, Swindon and Wiltshire.
It also runs district and school nursing, minor injury units and specialist stroke rehabilitation in Oxfordshire.
Related Internet Links
The BBC is not responsible for the content of external sites.