Shropshire flower festival depicts famous faces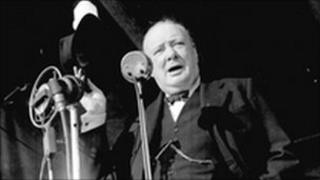 Two former prime ministers are among dozens of floral depictions of famous people and characters at a flower festival in a Shropshire village.
Sir Winston Churchill and Baroness Thatcher as well as James Bond creator Ian Fleming were among the depictions at the Claverley Flower Festival.
The theme was a celebration of iconic figures of the 20th Century.
The show, which is in its 34th year, regularly raises about £20,000 to help the village's All Saints church.