Oswestry town centre store plan rejected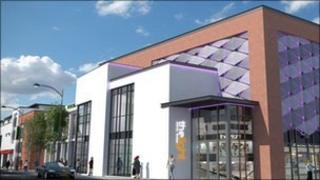 An application to build a supermarket in the centre of a Shropshire town has been turned down.
A plan to build on the central car park site in Oswestry was rejected by Shropshire County Council because of its design and worries about traffic.
J Ross Developments said it was "obviously disappointed with the committee's decision".
A decision was deferred on three other sites to allow time to gather more information.
The other schemes put forward are for the Oswestry Smithfield Livestock Market, the Richard Burbidge site and the JT Hughes site.