Cash for Pontesford Hill purchase bid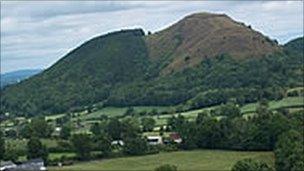 A campaign group says it has raised £42,000 of the £70,000 it needs to buy a Shropshire beauty spot.
The Friends of Pontesford Hill, which is working with Shropshire Wildlife Trust, said it had raised the money in six weeks.
The group said it would like to see the site near Shrewsbury restored to an open grass hillside as it was before the Forestry Commission bought it.
Group chairman Brian Morris said the money had been raised in Pontesbury.
He added: "We need to get out into the wider community to get donations coming in from further afield."
Related Internet Links
The BBC is not responsible for the content of external sites.