Jobs threatened at Novelis foil plant in Bridgnorth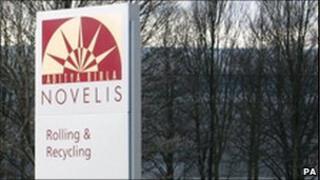 Up to 319 jobs are at risk after a foil rolling and packaging firm said it was looking at closing a Shropshire plant.
Novelis said the proposal is subject to a current consultation process with its Bridgnorth employees.
The firm is blaming competition from other countries and also said its Bridgnorth plant was at a technical disadvantage compared to its others.
A spokesman said if the plant shut the firm would work to minimise the impact and provide support to colleagues.
Steven Westwood, Novelis' plant manager for Bridgnorth, said: "Today's proposal is primarily due to overall European market pressures - it is not because of specific performance issues at Bridgnorth."