Company given Southwater contract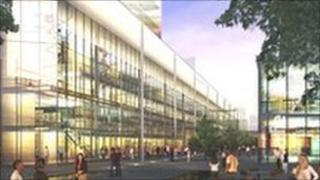 A Shropshire company has been awarded a contract to help prepare the £250m Southwater development site in Telford.
McPhillips (Wellington) is due to start work on Monday, which will include draining a lake and filling it in to create a plot for new council offices.
Telford & Wrekin Council said the firm was awarded a contract to carry out the "first significant phase of works" to regenerate the area.
The Southwater development will include hotels, bars, restaurants and shops.