Scottish Power admits cable failure after man's death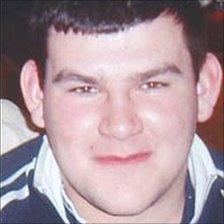 A power distribution firm has admitted failing to maintain electricity cables after a 20-year-old man died when he was struck by overhead power lines.
Simon Lines, of Prees, Shropshire, was hit as he warned others about a live power cable which had fallen across a busy road in the village in 2007.
At his inquest it emerged the cable, which had come loose in high winds, had not been checked for 28 years.
Scottish Power was fined £130,000 at Shrewsbury Crown Court on Monday.
It was prosecuted by the Health and Safety Executive (HSE)
Mr Lines died from head injuries in hospital several days after the incident in January 2007 despite three operations.
The inquest heard that the low-voltage cable had sagged and Mr Lines was standing on the A49 Whitchurch Road warning motorists when he was hit by it.
A lorry struck the cable and knocked it to the ground. It was then hit by another vehicle and whipped around the head of Mr Lines.
The fitting used to attach the wire across the A49 had become rotten and had split, the inquest was told.
Coroner John Ellery said he would write to every UK energy company urging them to check all power cables.
A narrative verdict was recorded at the inquest in Shrewsbury in November 2007.
Scottish Power said at the inquest that all installations involving wooden battens were now being replaced.
Installations such as this were inspected with binoculars, a spokesman for the firm said.
The firm pleaded guilty to failing to maintain electricity cables contrary to the electricity at work regulations 1989.
In a statement on Monday, the firm said: "The circumstances that led to this tragic incident were unforeseeable and our thoughts are with Mr Lines' family."
The way the company records and detect defects of this sort has been changed as a result of Mr Lines' death, the spokesman added.
Related Internet Links
The BBC is not responsible for the content of external sites.