Telford and Wrekin council elections debate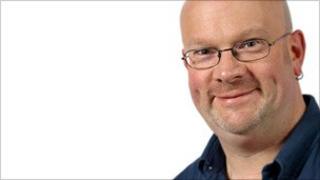 BBC Shropshire's Jim Hawkins hosted a live radio debate on the issues affecting voters in Telford and Wrekin on Wednesday, 27 April.
Jim was joined by members of the Conservative, Labour, Liberal Democrat and Telford and Wrekin People's Association (TAWPA) parties.
There were also contributions from the UK Independence Party (UKIP).
On 5 May voters in Telford and Wrekin will go to the polls to elect local councillors.
A total of 140 candidates are standing for 54 seats in 33 wards across Telford.
Other areas of Shropshire will not take part in council elections, but will be asked to vote in a referendum on the way MPs are elected to the House of Commons.
The BBC Radio Shropshire debate is available online until Wednesday, 4 May.
Contributing to the debate were Andrew Eade (Conservative), Keith Austin (Labour), Bill Tomlinson (Liberal Democrat), Adrian Williams (TAWPA) and Dennis Allen (UKIP).