Tesco expansion in Shrewsbury would mean firms moving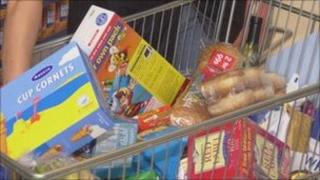 Plans to expand a supermarket in Shropshire by a third would mean existing businesses having to move.
Tesco wants to expand its store at Battlefield Road in Harlescott, Shrewsbury.
This would mean building on land owned by Tesco and currently occupied by banks and other office buildings.
A spokesman for Tesco said it had spoken "at length" to the businesses and it would be holding a two-day public consultation later in June.
The plans involve extending the store towards Harlescott Lane and changing the access roads.
The company said it hoped to submit a planning application to Shropshire Council in July, and get a decision by the autumn.