Murderer committed two killings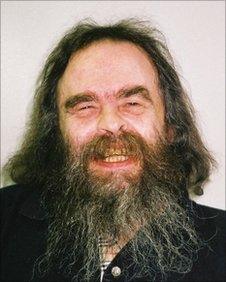 A jury has found a convicted murderer from Shropshire killed two other men in the same year he carried out his original crime.
Robin Ligus, 59, will now be detained indefinitely in a secure mental hospital.
He was deemed unfit to plead after he suffered a stroke and convicted by a jury at Birmingham Crown Court in a trial of facts.
It was asked to find the case proved or not proved into the murders of Trevor Bradley, 53, and Brian Coles, 57, in 1994.
Jurors had already found the case proved that he killed Mr Bradley.
After being told that majority verdicts would be acceptable to the court, they also found that Ligus killed Mr Coles by beating him to death with an iron bar.
Ligus watched the proceedings via video link.
He was acquitted of involvement in the death of another man, Bernard Czyzewska, whose body was found in the River Severn.
Ligus is already serving a life sentence for the murder of Robert Young, 75, during a burglary at the pensioner's home.
He will be sentenced for the further killings on July 29, and police have indicated he will be made the subject of a hospital order.
The trial heard that Ligus was a heroin and cocaine user who had committed the crimes to obtain money for his drug addiction.
Ligus, a father-of-three, had lived in Middletown Square, Shrewsbury, at the time of the killings.
The prosecution said he confessed to a psychologist, cell-mate and later police while in prison that he had carried out other killings in the same year he murdered Mr Young.
Speaking after the jury returned its verdicts Det Insp Andy Parsons said: "Today's result has proved that Robin Ligus was in fact a serial killer. It is unlikely Ligus will ever again be at liberty to become a threat to the communities of Shropshire."
Related Internet Links
The BBC is not responsible for the content of external sites.