Waste ground to be 'transformed' into community garden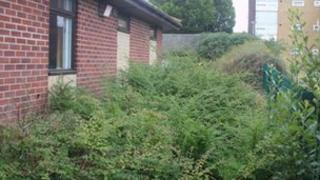 A piece of waste ground in Stafford has been earmarked to become a community garden for local people.
Plans have been drawn up for the strip of land near a community centre in Highfields as part of a Prince's Trust project.
The designs include bird tables, bat boxes and a recycling area.
Local schoolchildren will be asked to pick a name for the new garden which is being financed by a government fund to help community projects.
Stafford Borough Council said a number of organisations were involved in the project with the garden due to be officially opened in late July.
Councillor Frank Finlay, cabinet member for environment and health, said: "It's a great example of partnership working. The support from so many organisations has helped get this project off the ground and will give something wonderful back to the community."