Cosford railway station: Apology for delayed opening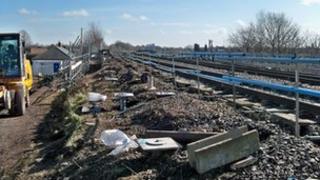 Network Rail has apologised for a five-week delay in the reopening of a Shropshire station.
They said London Midland had confirmed that its trains would be calling at Cosford station again from Monday.
The £2.1m rebuilding project started last October and the station was originally due to reopen on 12 March.
But the rail operator said the station lacked "some very basic customer facilities", including a shelter and information screens.
Network Rail said all facilities were now available for use and the station had had a thorough clean.