Shrewsbury and Telford hospitals trust appoints new CEO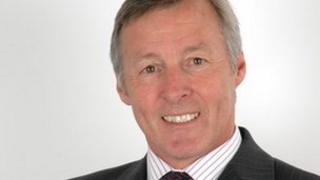 The trust managing Shropshire's two main hospitals has appointed a new chief executive as it prepares to start reorganising services.
Peter Herring is currently Chief Executive of the Countess of Chester Hospital NHS Foundation Trust.
He will replace Adam Cairns at Shrewsbury and Telford Hospital NHS Trust, who resigned in March to take up a new post.
Mr Herring is expected to join the Shropshire trust in the autumn.
He said he was delighted to be appointed to the post and said his priorities would be to "continue to focus on the needs of our patients, to provide great care and to live within our means".
A former accountant and Territorial Army infantry officer, Mr Herring has been in charge at the Chester hospital since May 2000.
Dr John Davies, Chairman of the Shrewsbury and Telford Hospital NHS Trust, said one of the first jobs for Mr Herring would be to oversee the building of a new women and children's unit in Telford and the reorganisation of services across the two sites.