Police search for missing Ellesmere man Michael Ashton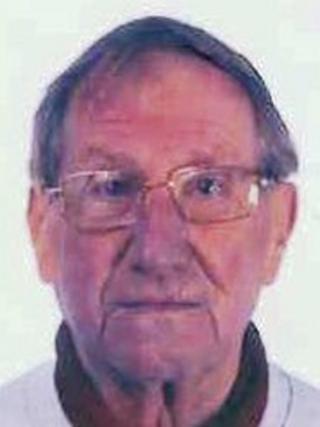 A specialist search and rescue team has joined the hunt for a Shropshire man who has been missing for five days.
Michael Ashton, 81, was reported missing from his home in Ellesmere on Sunday but neighbours said he had not been seen since 6 July.
Pc Paul Crump said Mr Ashton had recently been behaving in an "increasingly erratic manner".
West Mercia Police said sniffer dogs and the force helicopter were searching a wide area around Ellesmere.
The North East Wales search and rescue team has also been brought in to support other officers on the ground, police said.
Pc Crump added that Mr Ashton had gone missing in the past but had been found quickly and reunited with his family.
West Mercia urged anyone with information about Mr Ashton's whereabouts to contact them.