Shropshire ambulance crash victim 'loved car'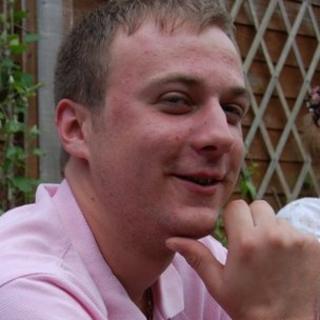 The mother of a Shrewsbury man who died in a crash with an ambulance said the car he was driving was his "main love".
Kieran Moore-Hughes, 25, of Heath Farm, was confirmed dead at the scene of Thursday's accident on the A49 at Preston Brockhurst, outside Shrewsbury.
Four other people were injured in the crash including the ambulance driver and a front-seat passenger in the car.
Julie Moore-Hughes said her son spent "all his spare time and cash" on his blue Volkswagen Golf GTi.
"Kieran was not only the centre of my world but also of the whole family," Mrs Moore-Hughes said.
"He would do anything for others even if it was putting himself out.
"He would never complain and was a joy to be around."
'Daft as a brush'
Mr Moore-Hughes' sister Catherine added: "We are so taken aback by how adored our Kiery was by so many people.
"Of course, we love him dearly and he touched our hearts so very, very much but it's so nice to see how many other people's hearts he had also touched.
"He was a true gent, extremely soft-hearted, daft as a brush, so very caring and loving and really would do anything for anyone.
"Kiery will be truly missed by us all and it's extremely hard to believe and take in he is actually gone from us.
"There was no other person as genuine as him and it just seems completely unfair."
An inquest into Mr Moore-Hughes's death is due to be opened by Shropshire coroner John Ellery this week.